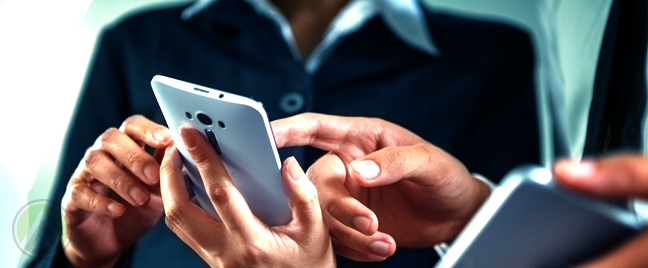 The true measure of customer centricity lies in how easy it is for people to find answers to their questions. This is why you need to optimize the self-service features of your customer care strategies.
Self-service customer care is revolutionizing the customer experience in many ways. By giving customers easy access to information, you're not just making their lives easier, you're giving them plenty of flexibility and the ability to decide on their own—the exact things that the modern consumer wants.
Here are 10 self-support facts you must consider for your 2017 customer service strategy.
Ninety percent (90%) of consumers have used self-service systems to find answers to their questions.


A Nuance report says more and more people are seeking solutions on their own before contacting a call center. Smart interactive voice response systems (IVR), web features, and mobile apps are some of the tools they find most useful.

Furthermore, 59% said a self-support option improved their customer support.

While this is a promising figure, it's also worth noting that the other 41% of consumers don't feel the same way. Clearly, there's a big room for improvement when it comes to building and launching self-support systems. This then leads us to the third item on this list.

Customers said the following can improve self-service:

•     Intelligent IVR (42%). Interactive voice response technologies can assist customers with simple requests or reroute them to agents who can resolve their problems.

•     Website optimization (37%). A search function, a FAQs page, and an online forum can give users instant access to the information they need.

•     Proactive systems that can anticipate customers' needs (28%). To predict people's needs, you need to rely on a powerful customer relationship management (CRM) tool and well-organized data analytics processes.

•     Virtual assistance (19%). Smart virtual agents, as opposed to stagnant web pages, can personalize the customer experience.

Self-service platforms won't be able to handle largely complex issues. However, you must make sure that they can successfully handle simple requests. If customers are still contacting your agents after using your online tools, it's a sign that you need to revamp your self-service strategy.


FAQs pages are simple yet extremely handy. By compiling the most sought-after information, they instantly deliver quick solutions to common customer issues. As they're increasingly being used by consumers as a support tool, make sure to update your FAQs pages regularly or launch one if you haven't yet.

Online forum use climbed to 56% in 2015 from 31% in 2012, while virtual agent use climbed to 58% in 2015 from 28% in 2012.

In addition to FAQs pages, leveraging other systems such as virtual assistance and online forums can help you cater to customers' varying demands.


Mobile has become a critical component of all customer support strategies, and this is true across industries and countries. Consumers surveyed in these areas agree that self-support systems must be accessible via handheld devices:

• Brazil (86%)
• Japan (59%)
• United Kingdom (43%)
• United States (50%)

The caveat here is that customers still crave personalized conversations. It's thus important to adopt a human voice across your automation tools and self-support systems.

Ninety-seven percent (97%) of support leaders plan to invest more in self-service.


This shows that business owners and customer experience experts are beginning to see the real value of self-service. This planned spending is hoped to widen people's access to automated support channels and improve their usability.

In addition, 35% of support providers also track self-support deflection (i.e., the number of people who abandon self-support tools). These figures are expected to grow as more organizations begin deploying self-service platforms.