Building hassle-free customer journeys can help brands foster loyalty among their target market.
Customer relationship managers know it takes a lot of hard work to make customers happy, and that's why call centers are also under a lot of pressure. For years, many entrepreneurs thought the key to retaining customers is impressing them. They thus aimed to infuse every product, service, and process with awe-inducing elements.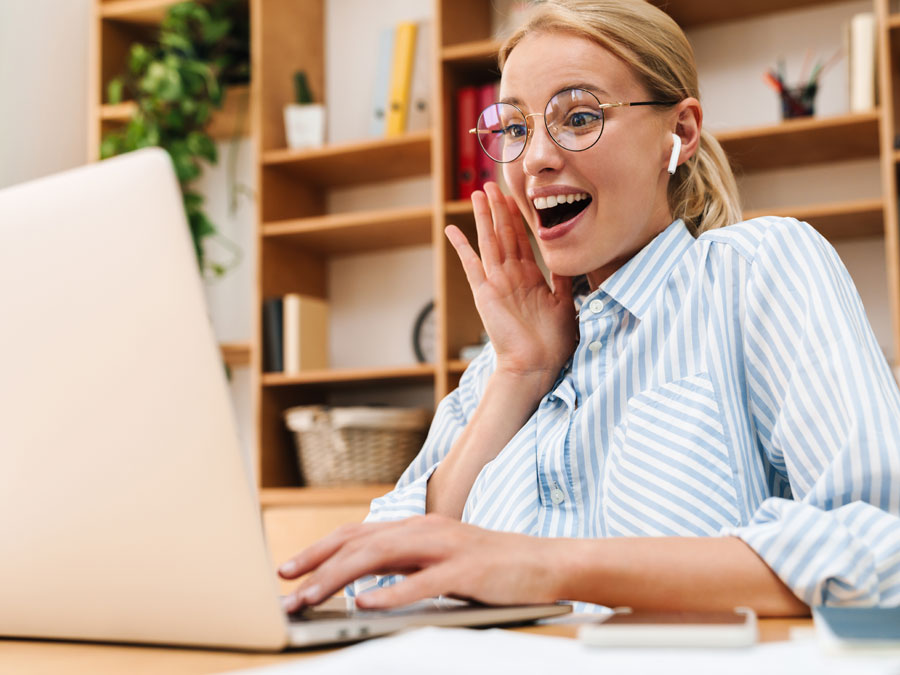 However, research by Gartner indicated that what customers really want is simple. They want fast and convenient interactions to solve their issues.
If customers have to work extra hard to get the services they deserve, a whopping 96% of them would end up switching to another company or abandoning their transaction altogether.
To minimize buyer churn and keep people coming back to your brand, here are 11 ways to build effortless, pain-free customer experiences.
Empower your agents


As your frontline representatives, customer support agents play a crucial part in ensuring that callers get the best assistance. By investing in the growth of your employees, you're equipping them with everything they need to deliver stellar services. Make sure to give them all the training, resources, and tools they need so they can carry out their tasks without hassle.

Focus on resolution

To increase people's satisfaction, call centers must focus on resolving problems as quickly as possible. One way to do this is to set first contact resolution targets and monitor whether your agents are hitting them. When new and complicated issues come up, document these so you can standardize how they must be handled.

Plan for peaks in customer transactions

There are plenty of instances wherein you may experience surges in transaction volumes across your customer service channels. If you've just launched a new product or a holiday is coming up, be prepared to deal with huge amounts of requests on customer support solutions. To accommodate them all, you may need to rearrange your agents' work schedules or hire virtual employees.

Find out where you're failing


If your brand or call center is suffering from internal pain points, chances are, customers can also feel them. These may manifest as poor customer support solutions, complex and inefficient purchase processes, and other issues that may discourage buyers out of a transaction. You should be able to spot these gaps and target the root causes so you can build an effortless customer journey.

Provide language translations for your website

With the spread of digital devices and the wide accessibility of the Internet, it's become common for consumers to look up brands online. One of their first stops would be your company's website. It must therefore be tailored to meet the information needs of your clientele, but this can be challenging if some of your customers don't speak English. To account for such differences, you may work with language experts and web developers so you can incorporate a translation tool into your website.

Gather insights from your employees

Too many managers underestimate just how valuable employee insights can be. However, support reps can give you fresh ideas on how to resolve recurring issues or enhance the overall customer experience. Remember, they're the ones who directly talk to customers. As such, they may have a clearer view of what your clientele truly wants.

Provide seamless omnichannel services

Delivering multichannel services allows you to respond to customer queries much faster while letting you meet people's varying touchpoint preferences. However, make sure to use a powerful customer relationship management tool so you can handle cross-device conversations and view a customers' full transaction history. This way, your agents can avoid having to ask customers to repeat information they've previously provided via a different channel.

Test new processes before they're deployed

Whether you're launching a new customer support platform or introducing a new payment mode, always pre-test it with members of your target demographic. This will allow you to iron out glitches if there are any. Ask testers how the new process can be improved, and try to incorporate their suggestions before officially rolling out these updates.

Improve your IVR

A smart IVR, one with built-in speech analytics features, can speed up customer service by letting you automate some parts of the entire interaction. For instance, your IVR may be able to categorize issues and direct them to the agents who are qualified to handle them. This way, you can resolve problems more quickly and efficiently.

Adopt a self-service strategy


A lot of consumers prefer to seek solutions to their issues on their own before reaching out to a call center agent. They usually do so online, so you need to make sure that you have functional self-service tools they can use. Some examples are knowledge bases, FAQs pages, and instructional videos.

Maximize the use of customer feedback

Taking the time to gather feedback from customers and integrating them into your operations are two different things. The first is relatively easy, while the second one requires more work. Key decision-makers, customer journey experts, and relationship managers must be involved in the process of turning insights into actionable business strategies.
Keep these helpful tips in mind when improving your customer support game. Open Access BPO is here to provide your customers with an effortless customer experience with our customizable, cost-effective business solutions. Get in touch with us today.