Open Access BPO

Process
Identifying your needs

We have industry experts that will work directly with you to fully understand what your business goals are and what you need to achieve them. This will also involve a detailed analysis of the strategies your business has implemented – from unsuccessful tactics in the past, to the techniques and best practices that are currently in place.

Establish goals and expectations

After understanding the nature of your business and agreeing on what outsourcing solutions you need, we will then establish measurable goals and expectations to ensure that we are in sync with the expected products and results.

Creating a scope of work

We will then introduce our services and see which ones will work best for you. We will customize each service to ensure that all your business needs will be responded to and that you will only be paying for the BPO services you actually need.

Agent Interviews

You will then be allowed to look at our pool of agents and gain access to their resumes and voice samples. From this pool, you can interview and select agents who will work on your program. With Open Access BPO, you have the final say.

Training

We will schedule one-on-one training sessions at your convenience to ensure that the call center agents are up to par with your business standards. In addition to this, we will also implement classroom sessions with our training and management teams.

Establish a Go-Live date

We will then review everything we have discussed and make sure that all parties are in agreement. Once all these things are completed, we will establish a Go-live date. We will then start the actual work for you.
+1.888.888.1519 +1.650.276.5399
To learn more, simply fill out the form below. Note: All fields are required.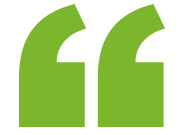 Open Access BPO offers superior outsourcing solutions while helping you take advantage of significant cost reduction. We have first-rate technologies that ensure your security and a highly talented pool of workers who are dedicated to your success. Above all, Open Access is committed to seeing you triumph over your business challenges. You can focus on your core competencies while Open Access takes care of everything else.