Open Access

BPO Advantages
How can we help you?
The following advantages are what keeps the company above the stiff competition among Philippine call centers.
Hands-on management team

Open Access BPO's executive management deeply believes in a hand-on and collaborative management approach. So instead of having to rely on mid-level managers to address customer support issues, clients can simply call upper management and resolve issues in a matter of minutes.

Low attrition rate

Among call centers in the Philippines, Open Access BPO has one of the lowest employee attrition rates. This means that the individuals working on your business' campaigns are both well-compensated and are also highly motivated to help your customers. The result: quality customer support that meets international standards.

High quality standards

Our company upholds the highest international standards for every business aspect. From our meticulous screening process and constant employee training, down to our quality assurance methods and leadership practices, we see to it that what we do will always produce excellent results.

State-of-the-art facilities

As security plays a vital part in customer-related processes, our tech support, customer service, telemarketing, and other non-call center operations are protected by confidentiality clauses and reliable data-storing technologies. Open Access designed these stringent security measures to protect the privacy and interest of your company and your customers.

Extensive screening & training processes

We don't just hire anyone qualified for the job; we make sure that all employees undergo rigorous screening processes, series of interviews, and assessment by our founders before they can join the company. All these are done to ensure that every individual who represents Open Access and its accounts is able to live up to the outsourcing deal's standards.

Strategic Location

Open Access BPO is located in the world's top choice for call center outsourcing, the Philippines. Operating in our Makati office does not only guarantee access to a highly qualified bilingual workforce; you also get the advantage of having a central headquarters catering to your diverse consumer base, thus removing the need to station separate outsourced teams across the world.
+1.888.888.1519 +1.650.276.5399
To learn more, simply fill out the form below. Note: All fields are required.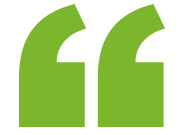 Open Access BPO provide topnotch outsourcing solutions that can reduce your operations cost while increasing your work quality, profit, and focus on core competencies. It is our commitment to see you triumph over your business challenges.