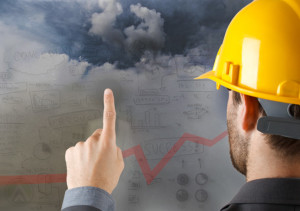 Business continuity pertains to processes and strategies that keep a business afloat in times of disaster. A Philippine call center greatly benefits from this because it typically operates nonstop in a country that's prone to natural calamities.
By developing and creating business continuity plans, call centers are able to prevent problems from affecting their functions and recover from the damages it might bring.
In developing a business continuity plan, the primary step is to determine the most essential business functions, so that you can allocate the right budget for maintaining their full functionality should disaster strike. You then list the probable problems that your call center might face, and from there, you come up with possible ways to approach them. A disaster recovery plan should also be included in the overall business strategy to ensure that your business can get back on its feet once problems are solved.
As receiving and making calls are the chief tasks handled by a Philippine call center, investing in reliable calling system, equipment, and facilities should top your business continuity checklist. The security of your people should also be prioritized.
Emergencies that can threaten your operations include earthquakes, tsunamis, fires within the facilities, epidemics, and terrorism or war. Moreover, system failure, power outages, and disruption of Internet connection could also stop workflow. During certain seasons, typhoons and flooding can prevent workers from getting to work and put operations on hold in many Philippine cities.
Those disasters should be covered by your business continuity plan, which can be divided into these three parts:
Emergency preparedness
Your employees must have complete and fully functional equipment for emergencies. Fire extinguishers, emergency lights, first aid kits, and emergency exits should be placed in visible and easily reachable places, but they should not come in the way of people. Outdated apparatus and software should be replaced, and facilities should be well-maintained to prevent them from becoming health or safety hazards.
Medical and security teams should also be stationed at your every business site. For possible power and Internet outages, keep power back ups and alternative sources to prevent disturbances or mitigate the effects of unpreventable causes.
Pandemic preparedness
A disease outbreak is a threat to your employees, especially if it's contagious. Those affected should be advised to seek immediate medical attention and not show up at work to stop transmission to other people.
Your in-house health professionals should be qualified to detect sickness and quarantine suspected disease carriers spotted within your business premises. It would also be a great help to implement sickness prevention drives and have an updated contact list of hospitals and other emergency personnel in case the situation gets out of hand. If working from home is doable, you might consider this as part of your preparedness plan as well.
Disaster recovery
Disaster recovery measures are done to restore operations that were halted because of a usually unforeseen incident. Your road to recovery should start by assessing how much damage was done and which functions or people it affected. Know if your office is work conducive again and if its facilities and equipment are properly working. If there are replacements and updating that need to be done, especially on software, then do so.
Your back up files and sources may come in handy at this stage, so part of your recovery plan should involve protecting those sources of support. Inanimate assets may not be the only ones that need recovery; your employees may need to go through counseling or physical recuperation for them to perform properly. Recovering from a disaster is also an opportunity for you to identify where you could have gone wrong, what to do next time, and how you can prevent the problems from arising again.
A successful Philippine call center operation should not stop at finding the right outsource partner, location, and team; entailing that these assets are undisturbed by unfortunate occurrences should be part of your overall business plan to ensure that operations are continuous and smooth at all times.