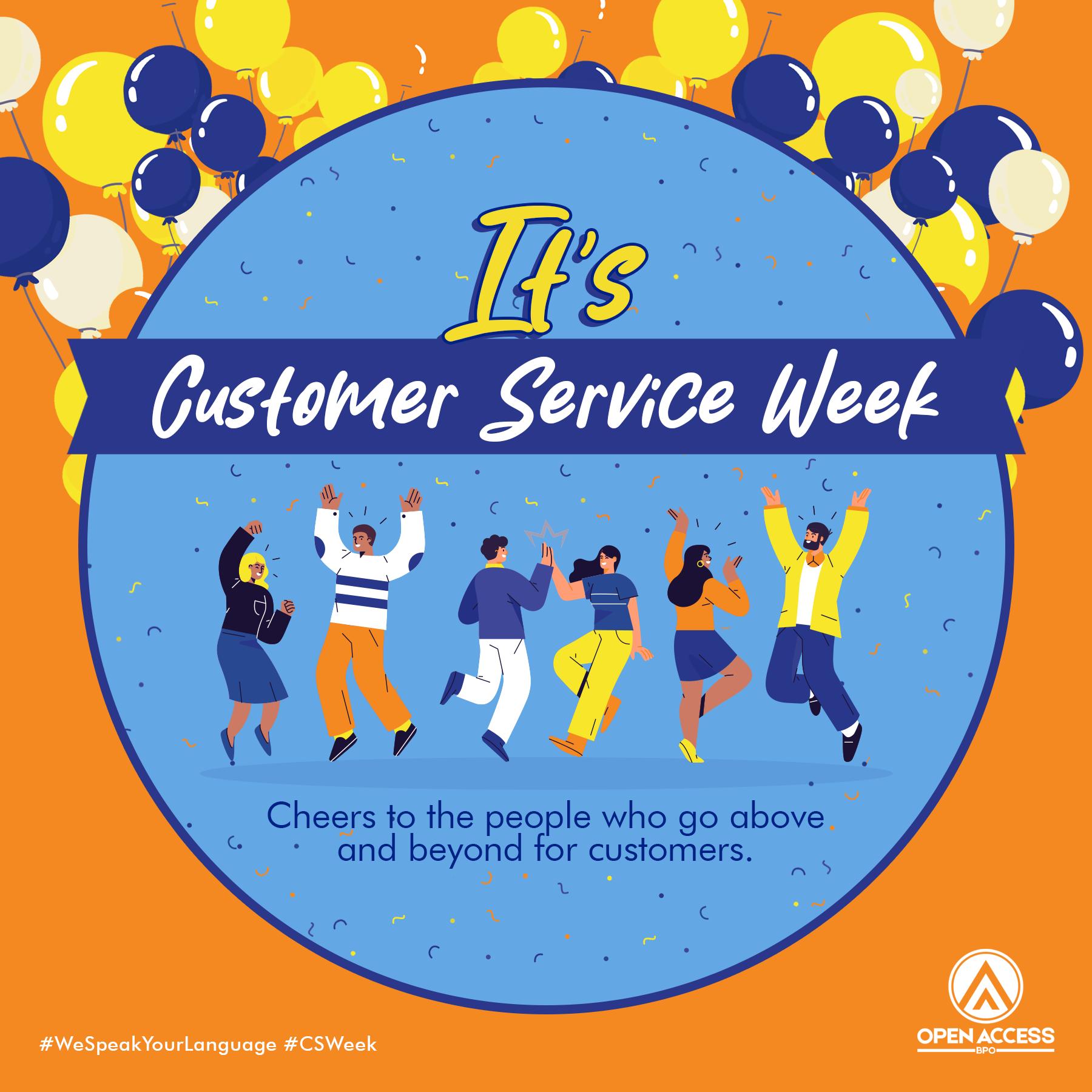 Multilingual outsourcing firm Open Access BPO celebrated the recent Customer Service Week (CS Week) from October 2-6, 2023.
Celebrated annually in the first week of October, this event provides an opportunity for companies to recognize the workers who are responsible for developing and providing great experiences to customers.
To mark this occasion, Open Access BPO planned a series of engaging activities centered around appreciating our employees across our offices in the Philippines, Taiwan, China, and the US.
The week started with the launch of our group photo contest for our teams in Manila and Davao, Philippines.
Participants were instructed to highlight their team members and share their heartfelt sentiments about their groups.
The submission with the best photo and caption was awarded with a generous prize of Php 10,000.
The following days saw the Open Access BPO's teams participating in team building activities and daily puzzles. Those who finished the activities were automatically entered into a raffle for the special program taking place on Friday afternoon.
Aside from these, employees were also encouraged to express their gratitude for their colleagues by sending electronic cards (eCards) to them via the company's internal portal.
Open Access BPO's Customer Service Week in the Philippines concluded with a complimentary meal and a Town Hall meeting.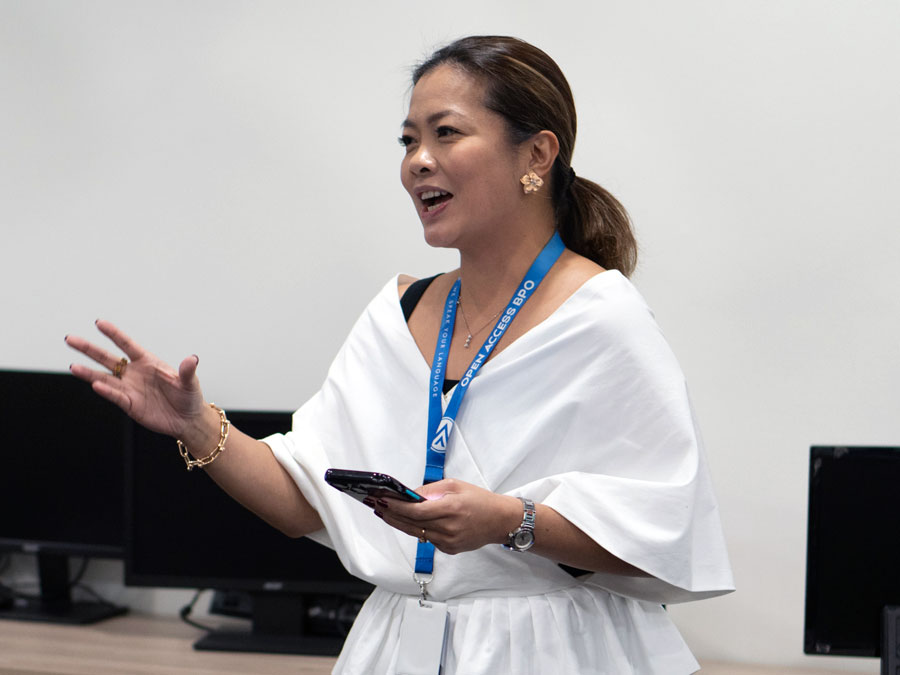 Open Access BPO VP Joy Sebastian addressing the crowd during Q4 Town Hall that punctuated CS Week
After sharing the company's quarterly achievements and internal updates, the gathering highlighted videos of the clients expressing their appreciation for their outsourced support teams.
The event concluded with a raffle that gave away cash prizes to 20 lucky employees.
Open Access BPO's Las Vegas office also celebrated CS Week with a team dinner on Friday evening, Pacific Time.
The Taipei and Xiamen offices, meanwhile, concurrently observed Golden Week, and will thus have their CS Week celebration on October 16-20. Their activities will similarly feature team building activities.