Multilingual call center Open Access BPO reaffirmed its commitment to keep its employees safe with its health and safety protocols and its recently concluded COVID-19 vaccination campaign.
The Let's Get the Jab Done! initiative was launched in September to encourage employees from the company's Philippine offices to register and receive the COVID-19 vaccine through the government's Resbakuna program.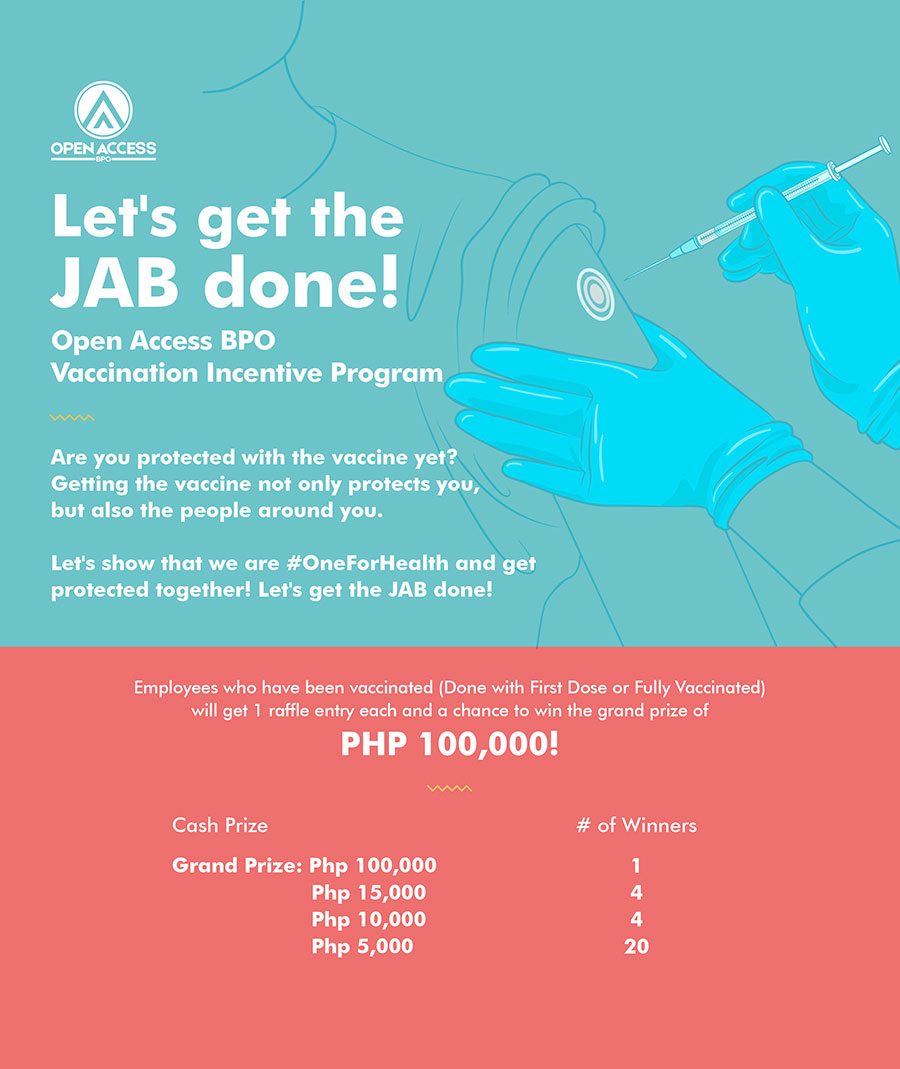 Fully vaccinated employees and those who have received their first dose had the chance to win in the raffle.
The prizes included P5,000, P10,000, P15,000, and a P100,000 grand prize.
"With Let's Get the Jab Done!, we hope to further inspire others to take proactive actions to protect themselves and their families, and help curb the spread of the virus." said Open Access BPO CEO Global Vice President Joy Sebastian.
The raffle took place during the company's recent townhall meeting where Sebastian addressed employee inquiries and concerns and shared company updates.
Open Access BPO's immediate pandemic response prioritizes its employees by implementing various health and safety protocols, including:
encouraging a work-from-home setup to lessen possibilities of viral exposure;
regular office sanitation for those who have chosen to work on-site;
enforcing health protocols within the office premises;
launching an information drive to educated employees about COVID-19; and
a series of online workshops for taking care of their mental health during the pandemic.