Open Access BPO VP Joy Sebastian recently spoke at a leadership workshop organized by the Contact Center Association of the Philippines (CCAP) held at the Asian Institute of Management (AIM) in Makati City.
Leadership Workshop Series 2023 is part of CCAP's seminars in collaboration with the AIM School of Executive Education. It focused on valuable topics such as transformational leadership, coaching, change management, and team performance.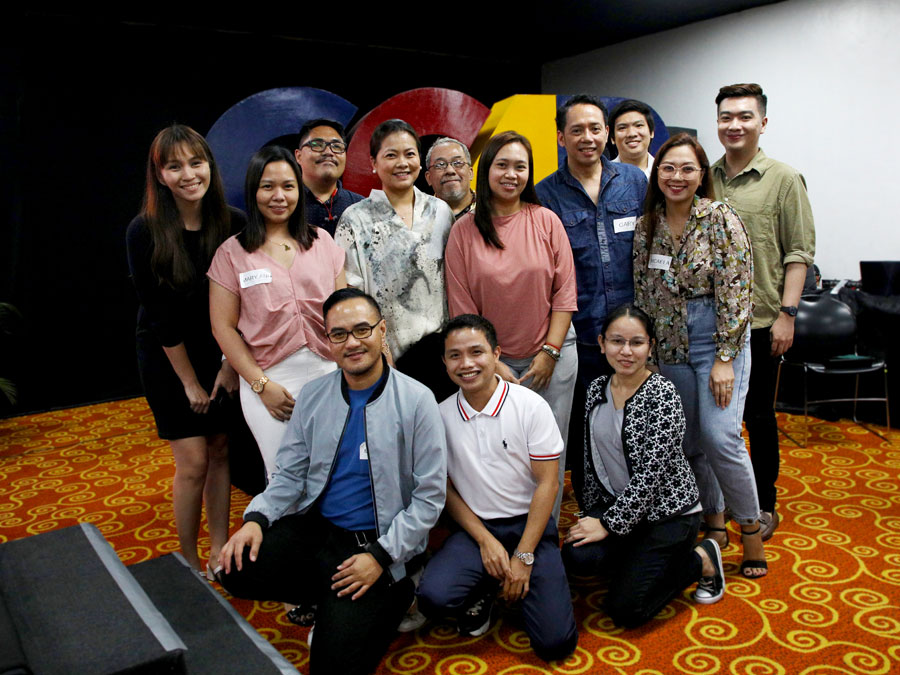 Open Access BPO VP Joy Sebastian joined by several members of the multilingual call center's leadership team during the recent CCAP Leadership Workshop.
The workshop also featured leaders in the industry who shared leadership principles through practical, real-world examples in the outsourcing industry context.
Sebastian was among the BPO leaders who shared lessons learned during her two-decade industry tenure. She laid out the best traits of an effective, results-driven team leader based on her accomplishments in building high-performance teams for business growth and process improvements across global locations.
"This list is on the premise of my firm belief that the most important relationship in our industry is the relationship between the Team Leader and the agents," she prefaced.
Several Open Access BPO's leadership team members also attended the event, participating in various discussions and activities to gain further knowledge to enhance their leadership skills and confidently manage their teams.
Open Access BPO is committed to employee development to empower its people with the knowledge to improve their work and further their careers. The company fosters a culture of continuous learning, whether it is through internal training and employee development strategies or with various third-party training opportunities.