MAKATI CITY, Philippines, October 29, 2018 — Multilingual call center Open Access BPO is once again donating to a US-based non-profit organization and sending representatives to run in the prestigious TCS New York City Marathon on November 4.
This is the third time the company is participating in the race as a major sponsor of Ryan's Run, a Silver Charity partner of the NYC Marathon. The Pennsylvania-based Ryan's Run is a non-profit healthcare system that works with Allied Services in improving the lives of people living with disabilities and chronic illnesses.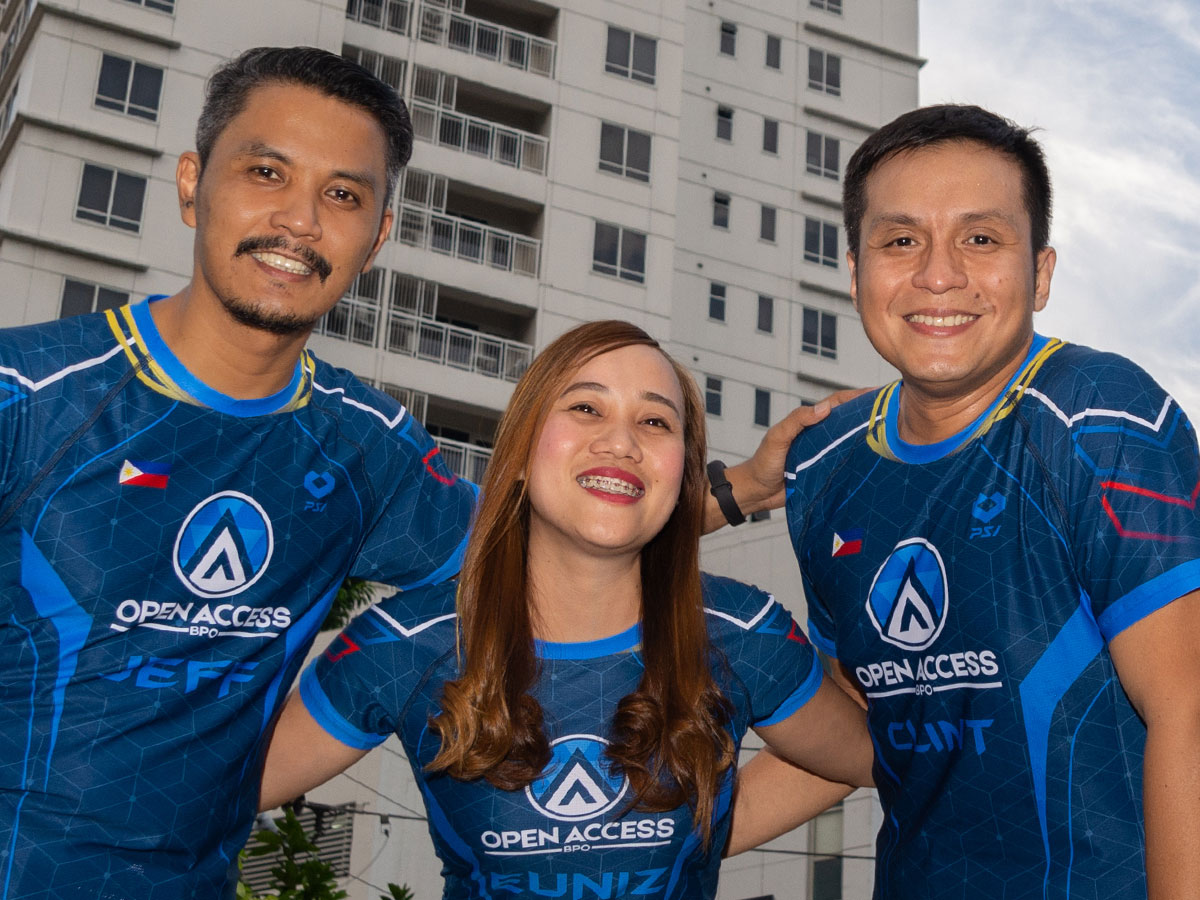 Open Access BPO donated $25,000 to the charity and is flying three of its employees to New York City to run in the marathon to represent the company and the Philippines.
The company's participation not only reaffirms its support for the charity, it also serves as a way to reward its loyal employees. Running in the race are first-timer Jeffrey Aspacio and two-time participants Clint Ortiz and Ma. Leonisa Cantos. They are among 50 participants who will run to support Ryan's Run.
All three are tenured employees in the company; Cantos is a Reports Analyst, Ortiz is a Senior Program Manager, and Aspacio is a Senior SEO Strategist. All are passionate runners who have taken on strict training regimens and participated in various running events across the Philippines to prepare themselves for the NYC Marathon.
Established in 1970, the TCS New York City Marathon is the world's biggest running event, attracting thousands of participants from different countries every year. Its entire course covers more than 42km through the city's five boroughs.
About Open Access BPO
Open Access BPO is a Philippine call center that started in 2006 as a telemarketing services provider. It has since evolved into an all-encompassing offshoring solutions firm that specializes in multichannel customer support and back office services. Its services are delivered in over 30 languages from four operation sites in Asia, including Makati City and Davao City (Philippines), Taipei (Taiwan), and Xiamen (China). The company's headquarters is in Las Vegas, Nevada.
Learn more by visiting https://www.openaccessbpo.com.