Company leaders play a central role in helping organizations grow.
The best leaders are aware of the negative qualities and challenges that they need to overcome to manage their team effectively. They continuously assess themselves, realigning their actions with their priorities and finding ways to improve their abilities.

Here are the five biggest enemies of great leadership, along with a few tips on how to be a good leader.
1.     Self-doubt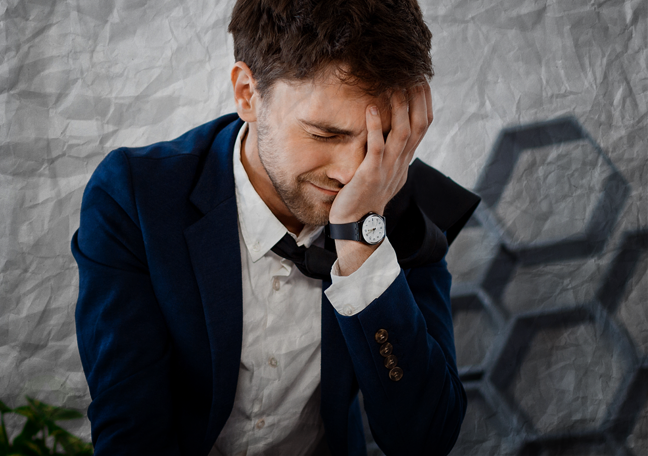 Self-doubt can cripple your ability to make effective decisions.
Self-doubt is natural for entrepreneurs, managers, and leaders. It can even be beneficial at times, letting you become aware of your weaknesses and driving you to work on them.
But there is such a thing as too much self-doubt, and that's what all leaders must overcome.
Self-doubt can cripple your ability to make effective decisions. Once you fall into a self-doubt spiral, you'll find yourself continuously hesitating and wondering if you're going the right way. You might also feel like a fraud, and that may prevent you from doing your best.
Employees don't trust leaders who don't trust themselves. Great leadership starts from being confident about your own skills, relying on your judgment, and relentlessly working on your lapses.
2.     Dishonesty
Good employee relations are founded on open communication and transparency. Thus, leaders should always uphold integrity to gain employees' trust and support.
However, there are situations when it can be tempting to take the easy way out by lying. You might find yourself in a sticky spot, compelling you to think that the best solution is to lie.
While you can always argue that you have good intentions, all it takes is one lie to break employees' morale. Guard against dishonesty by following these tips:
•     Avoid overpromising. Focus on what you can deliver.
•     Be as specific as you can.
•     Avoid lying by omission.
•     Provide all the information your employees need.
3.     Favoritism
Remember, employees see your organization as a place where they can grow and learn. Ideally, good leaders must create effective management plans so that they can provide equal opportunities for their team members. Otherwise, some of your people may feel that your company doesn't value their contributions.
That said, you should refrain from openly expressing favoritism. Sure, it's not always avoidable, but don't place the spotlight on your favorite employees so much that you end up ignoring the presence of the rest of the team. Reward everyone equally when they accomplish something great, and recognize everyone's unique talents and skills.
4.     Arrogance
Don't let your confidence turn to arrogance. All leaders must be confident and charismatic, but there's a fine line separating these traits from egotism and narcissism. These negative attributes can zap employee motivation and trigger high attrition rates.
Arrogant leaders are also a threat to teamwork and effective management. Employees don't trust managers who refuse to listen and reject alternative viewpoints.
Employee relations in the workplace would dramatically improve if leaders promote camaraderie, trust their employees, and value their insights.
5.     Lack of initiative
Great leadership has a huge impact upon organizational culture. A company led by managers with an entrepreneurial spirit foster a culture of creativity and inventiveness among employees. Unfortunately, sluggish leaders who don't adhere to a long-term strategic vision are likely to have demotivated employees.
As the person leading a team or even an entire organization, you must demonstrate enthusiasm and ambition. Inspire your team to come up with creative solutions and new ideas. This attitude facilitates continuous growth and dynamism in the organization.
Leadership is a challenging responsibility. Employees look up to their leaders for guidance and motivation. By being aware of the negative qualities that you should avoid, you can become a more effective leader and help your organization grow.