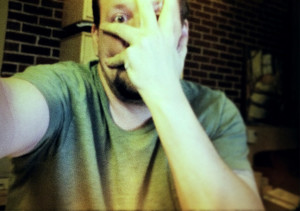 Everybody is allowed to make mistakes. When dealing with customers, however, mistakes can be costly. Outsourcing for customer service functions or simply improving how calls are handled by the internal team usually overcomes these.
However, even today, customer service blunders are still prevalent. Here are the most common ones:
Being unavailable
The customer encounters an issue not covered in the business website's FAQ section or have a question regarding the problem or service covered. Upon dialing the company trunk line, however, the person finds that nobody is picking up the phone. This happens when customer service closes at 5:00 pm.
A company should provide 24/7 support to make them reachable and so that customers can contact them anytime. Also, companies should expand its channels to include email, live chat, and social media to give customers more options.
Employing poorly trained staff
There are many customer service horror stories floating around—from agents who seem to be outright uncaring to those who go astray and offend the customer.
Good customer experience heavily depends on the skill of the call center agents. Outsourcing customer service to an expert provider supplies a company with a reliable team of call center agents. Otherwise, it should train its internal staff to know the basics of taking calls and professional manner of talking with customers. Sufficient product or technical knowledge is also important to successfully help callers with their problems.
Breaking promises
A company may fail in delivering an action it promised to the customer, which can be a product delivery or service request.
It's important that the company keeps its promise, even if the issue seems minor. Overpromising just to appease the customer is not a good practice. Furthermore, call center agents should resolve cases immediately, possible at first contact, and be trained to avoid repeat customer calls.
These mistakes are not overly complicated, yet they are among the most common mistakes in customer service. These should be prevented or overcome to avoid upsetting customers and instead giving them the quality of customer service that meets, and even exceeds, their expectations.
For all your customer service solutions, seek out Open Access BPO. Located in the Makati, Philippines, our company offers customer service as part of our outsourcing call center operations. Our staff has excellent communication skills and is properly trained for soft and hard skills to give your customers a positive experience. 
Photo credit: bark on Flickr