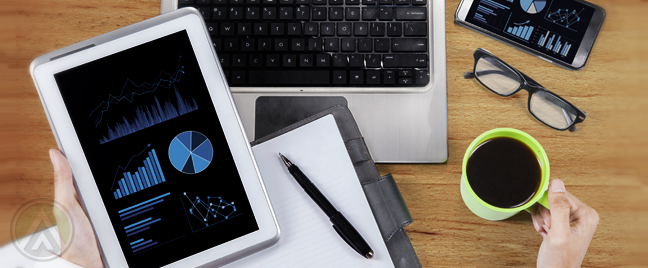 Marketing technology refers to the range of devices and software that play a crucial function in helping businesses navigate the digital ecosystem. They're the necessary tools that link brands with their customers, facilitating the way they connect with one another. Without the right gadgets and interface, enterprises wouldn t be able to survive in this competitive industry.
To deliver the best multi-channel customer service, you must be an expert in spotting the devices best suited for your organization s marketing objectives. Aside from devices, however, you must also invest in efficient customer management software that would allow you to track useful market information.
How do you know that you re using the tools best suited for your company? Here are the six questions you must ask when choosing the right marketing technology.

1. Can our team benefit from these technologies?
All types of innovation are rooted in this principle: making people s jobs easier. Before you decide to upgrade your company facilities, make sure to evaluate several prospects before settling with one. Think about how the new software or hardware can help your team and make their tasks lighter.
2.    
Are the company s devices well-integrated with one another?
Fast and efficient communication is enabled by well-integrated networks and equipment. As you execute several activities at once, especially when providing multi-channel customer service, increased connectivity can help avoid data loss and make transactions faster.
3.    
What are the strengths and weaknesses of our setup?
Customer management software and hardware setups need to be organized in a way that complements the system s weaknesses and highlights its strengths. You have to be familiar with the performance gaps in your current facilities so you can come up with strategies to overcome such shortfalls.

4.   How well do we understand the functionality and features of our facilities?
You may have a superb IT team, but you ll later find out that this isn t the sole secret to a smoothly running infrastructure. If your employees aren t familiar with the functions, features, and other how-to information about their computers, this will likely cause several troubleshooting issues.
5.    
Are we fully utilizing these equipment?
If you decided to invest in a very high-end device, make sure that it also serves a value-laden function. But if you only intend to use it for something that an average gadget can do, you ll end up wasting a big amount of money that could otherwise be allocated for something more important.
6.    
How do these devices work toward the achievement of our goals?
Do these gadgets serve a purpose? Always ask yourself how your purchases would support the company s growth. If you think they re not that relevant to your work, look for other devices that may be more useful.
As the level of competition in the industry heightens, managers need to approach the market using a more aggressive and a stronger strategy. Part of every company s overall business development plan is leveraging powerful marketing technology in order to bridge customer-brand communication. Are you using the right tech infrastructure?