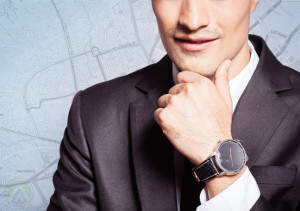 Since business process outsourcing (BPO) in the Philippines began in 1999, the country's central business region, Metro Manila, remained the foremost choice of many foreign companies as a strategic location for their respective trades. But one property consultancy firm says that there's a slow southbound shift towards the country's second biggest metropolis, Cebu City.
CBRE Phil., a real estate advisory & services firm, said that there is an increasing supply of rentable spaces in Metro Cebu, which is expected to increase up to 222,368 square meters in the next two years. This is due to Cebu's low cost of living, together with the low cost involved in starting up and operating a firm.
Having identified Cebu as the "next big destination" for BPO firms, the Cebu Chamber of Commerce and Industry itself, through its president Lito Moderazo, affirms that the local government and different business groups have been making efforts to make the city as livable and cost-competitive as Manila.
Not just Cebu
In the past few years, BPO companies are not only targeting Metro Cebu but also main cities such as Bacolod, Iloilo, and Davao—the latter being tagged as the Philippines' "Next Wave City." These cities, like those in Metro Manila—Makati, Taguig, and Pasig—also boast low cost of living and affordable means of starting up trades.
Additional factors
Apart from livability and cost-competitiveness, crime rate and progress also play a big role in attracting business owners towards expanding in provincial cities. Davao, Iloilo, Bacolod, and Cebu's low crime rate compared to that of Manila, gives business owners an option to operate not just in the Philippine's capital region.
However, it is the overall ranking of the Philippines in the recent Ease of Doing Good Business Report 2014 that is gradually changing the BPO in the Philippines. The country has improved in many respects such as getting credit, obtaining construction permits, and paying taxes. The positive performance in these areas helped the country gain the "most improved ranking worldwide" recognition from the international business scene.
The Cebu Chamber of Commerce said that it's because of the Aquino administration's practice of good governance in terms of transparency and accountability.