An article from ZDNet explores recent industry rumors that China is trying to outpace India and the Philippines as the IT outsourcing capital of the world. But does the Sleeping Dragon have what it takes to overthrow the Pearl of the Orient Seas?
The Philippine IT-Business Process Outsourcing (BPO) Industry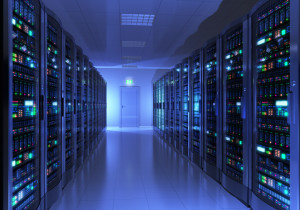 The Philippine IT-BPO industry is booming. The 2012 IT-BPO revenue increased 18% from last year's efforts as it contributed to $13 billion to the country's GDP. The country is experiencing continuous growth in terms of adding infrastructure, opening new call centers in different cities for more competitive rates, and significantly increasing the current workforce.
Similarly, the country produces about half a million college graduates annually who finished their courses from more than 2,000 universities and colleges in the Philippines. These graduates are given extensive training while at school, and are primary candidates for many companies as their ideals are not yet quenched by the system and could therefore contribute raw talent and fresh ideas to different organizations.
Not that these graduates are reporting for work without the necessary skillset, of course. The local government, in the form of the Technical Education and Skills Development Authority (TESDA) works hand-in-hand with the Information Technology and Business Process Association of the Philippines (IBPAP) to equip Filipinos with proper training and certification to be competitive in the IT-BPO industry. This includes extensive coaching on non-voice BPO services such as software and website development, along with data management techniques.
The China IT-BPO industry
On the other hand, China's population is not without its merits. Chinese college graduates far outnumber that of the Philippines, as it can deploy a thousand-strong development team instantaneously. While the country is still developing in terms of the global IT industry, China's strength lies on numbers.
As a popular story goes, Apple outsourced part of its iPhone production to China because the country has facilities and a workforce that can match what the company is looking for. The same logic follows with outsourcing IT solutions as majority of companies are looking for a quick turnaround. Faster implementation is always an ideal in the business: with thousands of workers at a company's beck and call, the Chinese IT-BPO industry could be dubbed as booming, indeed.
Numbers against quality
To clarify, this does not mean that Chinese IT personnel are subpar with those of the Philippines. However, in this case it is important to point out that comparing the Chinese IT industry against the Philippine IT industry could be likened to a boutique firm going against a megacorporation.
A megacorporation (in this case, China) is able to produce thousands of employees within a moment's notice. However, clients could experience delayed response to their requests, given the language barrier and work practices. For example, a gaming insider once complained that a Chinese programmer's codes are often messy and difficult to understand, which makes it even more difficult for porting projects. Now, this could very well be an isolated case, but the premise still stands: given that China is focused on deploying projects as soon as possible, the quality of the projects could be compromised.
On the other hand, a boutique-type firm (the Philippines) focuses on staffing specialty projects with its clients based on its respective strengths, a highly educated workforce that speaks the same language as the clientele. Its personnel are highly concerned with customer satisfaction and this ensures that all projects are coded in a way that any other programmer would be able to understand. Of course, it also helps that the Philippines is a highly westernized country, which ensures that the language will not be a problem.
The bottom line is that companies will have to choose an IT destination based on their needs. If they want quick implementation with a significant number of programmers and designers, then they should outsource to China. If they want meticulous projects that are delivered within the deadline and consistent follow-through, then they should outsource to the Philippines.