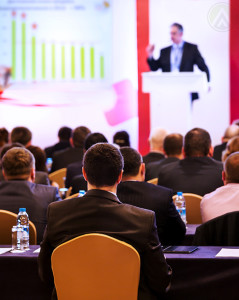 The Department of Science and Technology-Information and Communications Technology Office (DOST-ICT) proves yet again that Philippine outsourcing is growing into diverse proportions. Take a sneak peak at the upcoming 'Career Talk.'
This year's Philippine Expo Science, in observance with DOST's National Science and Technology Week, will be held on July 23 to 27 at the SMX Convention Center, SM Mall of Asia. This year's theme revolves around Science and Technology Innovation: The Road to Smarter Philippines.
In part of the aforementioned event, DOST-ICT will host Career Talk, a series of seminars and forums that will cover two parts: Startup Dynamics and Information Technology – Business Process Outsourcing (IT-BPO) Career Talks. Startup Dynamics will talk about how to establish businesses through the prominence of social media and will walk entrepreneurs, young professionals, and students alike through the ins and outs of establishing businesses. They will also be taught the basics of managing such establishments.
On the other hand, IT-BPO Career Talks will inform the audience about the current state of IT-BPO industry in the country. Speakers will hail from prestigious organizations that represent the growing sectors of the IT industry. In attendance will be experts from the Animation Council of the Philippines, Contact Center Association of the Philippines, Game Developers Association of the Philippines, Health Information Management Outsourcing Association of the Philippines, Information Technology and Business Process Association of the Philippines, and Philippines Software Industry Association. These groups indicate that Philippine outsourcing encompasses not just the call center industry, but also covers animation, game development, software development, and the health information management sectors, among other industries.
The speakers will also welcome a question and answer portion from the audience to further empower them with the possibilities of the outsourcing industry in the Philippines.
Career Talk is scheduled on July 25, 2013. Entrance is free of charge for all interested parties.