It's that time of the year again when shops clear their aisles for an incoming rush of bargain hunters raging and racing against each other for the best deals. For E-commerce store owners, the same scenario may not be physically seen but still greatly felt through the sales spike the holiday season brings.
Black Friday marks the start of the holiday season, but for shoppers this is the perfect time to score the best shopping deals, while for brands, it is a chance to reach the year's highest sales records. Businesses devise strategies that can convert the market's enthusiasm to profits, and online stores do this by promoting how the Internet evades hassles that are staple in brick and mortar malls—taxes and crowds.
Still tax-free despite the bill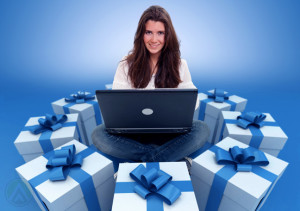 Last May, a bill was passed that imposed taxes on American online shops. However, the law exempts businesses whose operations depend largely on e-commerce transactions and those that make less than $1 million in sales.
This means that a portion of the Internet revenues made by large shopping chains like Walmart, Target, and Best Buy will go to the government, but sales by purely online retailers like eBay and Amazon will remain tax-free, except in states where they have distribution sites.
Startups and small to medium-sized businesses, as well as shoppers from Alaska, Delaware, Montana, New Hampshire, and Oregon are the ones who can completely. enjoy marked down purchases, as these states don't impose sales taxes on Internet-based businesses.
More than just crowd-free
Malls are compelled to provide additional security during massive sales event like Black Friday to ensure the safety of deal-seekers. E-commerce websites, on the other hand, do not have to spend extra for seasonal personnel, and they instead lure more customers by using convenience and safety to their advantage. Over the years, there have been reported unfortunate incidents associated with holiday shopping events, so shoppers are becoming more practical and cautious by staying away from large shops that generate crowds.
Online and mobile merchants might save more than just expenses for security; their sales may skyrocket and even surpass those by physical stores. Mobile devices are increasingly used in making purchases, as proven by the large percent of sales accumulated through digital platforms in 2013's most profitable holiday sale that happened in China just this month.
The holidays have arrived, and businesses should not be caught off guard by the sudden pour of customers. More than that, they should have promotional tactics ready to set their brands apart from the rest.