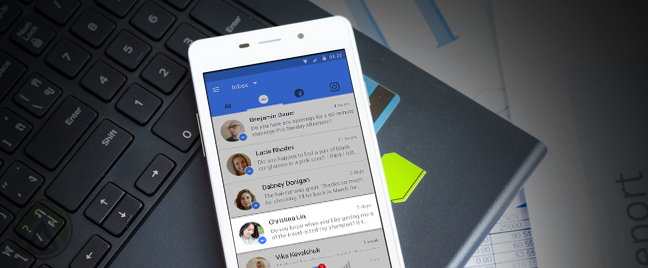 Facebook is about to launch a unified inbox that would let brand managers handle multiple interactions across Facebook Pages, Messenger, and Instagram.
Great conversations allow businesses to forge meaningful customer relationships. That's why these days, businesses are spending so much time managing their online interactions in multiple social media platforms.
However, without the right tools to streamline their customer management process, it can be hard for brand managers and contact center agents to stay on top of the enormous volumes of messages and requests they receive.
Facebook, today's most popular social network, is making it easier for brands to manage their online communications in a single place. It's set to launch a unified inbox that lets companies see, track, and respond to interactions in three platforms: Facebook Pages, Messenger, and Instagram.
Through this update, the social media giant aims to help brands save time and effort as they attend to customer queries. Overall, this would enable businesses to provide efficient online customer support to their market.
Functions and features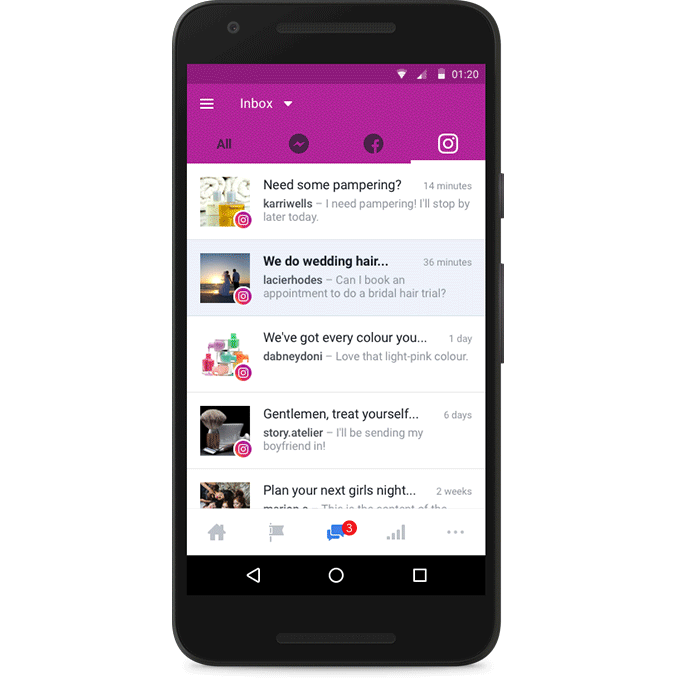 This single inbox lumps together multiple message gateways, including:
•     Facebook comments
•     visitor posts
•     reviews
•     messages
•     Instagram comments
This update gives you a much faster way to view and respond to all messages coming from three channels, as you no longer need to navigate separate platforms. Thus, there's less chance of missing new notifications and incoming queries.
Another great thing about the unified inbox is that it would let you scan users' publicly visible profiles and their previous conversations with you. Customer support reps can therefore personalize interactions and provide more relevant information to clients.
The new inbox will be rolled out to all Pages Manager mobile app users in the coming weeks and will also be available on other devices later on. Just make sure that your Facebook and Instagram accounts are linked to enjoy this feature.