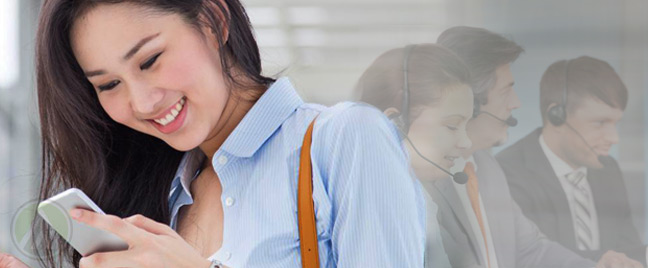 Every Philippine call center makes use of customer feedback in order to measure the effectiveness of their customer service initiatives. The comments highlighted on these feedback forms are considered as a quick alternative to commissioned market researches. With these, business process outsourcing (BPO) companies are able to improve their strategies, keep their consumers happy, and grow their customers.
Through each call that contact centers make or receive, they are able to gauge how the market receives the products and the company that they represent. The purpose of the call, the tone of the conversation, and the data gathered from various customer service channels can help determine whether your customer is happy or not.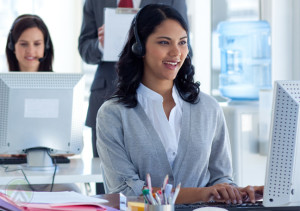 Signs of customer satisfaction
A satisfied customer will likely recommend your brand to four or six other people, and if the referral is convincing, they will consequently try your product and end up as new customers.
How can your call center representatives tell whether the new customer's purchases are influence by an existing customer's referral? One way is to offer rewards or discounts to the referrer or to the customer who made the switch. Doing so is like hitting two birds with one stone—your customer service team will be able to keep track of referrals and simultaneously boost customer loyalty.
Speaking of loyalty, another sign of customer satisfaction is repeat sales. Surely, a customer would not do business with you again if his last call center transaction was unpleasant. This is where automation proves its efficiency in call center operations, as software packages for recording and retrieving customer information help in tallying repeat sales among other statistics.
The definition of a dissatisfied customer
An angry customer is not necessarily a dissatisfied customer, but both can be bad for business. People become dissatisfied when you fail to provide a service the way they wanted. They may be annoyed or frustrated, but they are not quite angry.
Salesforce found out through a survey that only less than 25% of customers take their complaints to call centers while 70% to 90% keep their dissatisfaction to themselves. This is why you should be alarmed if you get few negative feedback, as this most probably hints of customer service failure.
Angry customers, on the other hand, tend to let a lot of other people know about their unsatisfying customer experience. They can discourage others from supporting your brand, as negative word of mouth spreads faster and wider than praises.
To keep negative impressions from causing a dent on your company's reputation, your customer support team should monitor consumer activities beyond the phone lines. Having your team keep track of impressions on multiple channels, or take advantage of social media tools' advanced searching and tracking capabilities, can give you an idea of how well or how bad your brand reception is.
The conclusion
A Philippine call center measures the satisfaction of customers through various data collection methods, but the behavior of the customers can be enough to tell whether they are happy or not. Regardless of how customer happiness is measured, feedback should be regularly gathered to help you refine your customer support initiatives, and keep your business afloat.