The steady growth of on-demand Gig Economy over the past decade has ensured participation from millions of people worldwide–whether as freelancers or customers. Customer experience plays a big role in maintaining lasting relationships between the brand and all its users. In this case study, we discuss how our outsourcing expertise helps a top Gig Economy player continue to dominate the industry.
Download Outsourcing for the On-Demand Gig Economy: How the Open Access Difference Empowers a Top Industry Leader with Customer Experience.
See what's in store:
Expert Open Access BPO commentary on the booming Gig Economy industry
The positive impact of finding the right outsourcing partner for the journey to business success
A glimpse of what The Open Access Difference can offer your business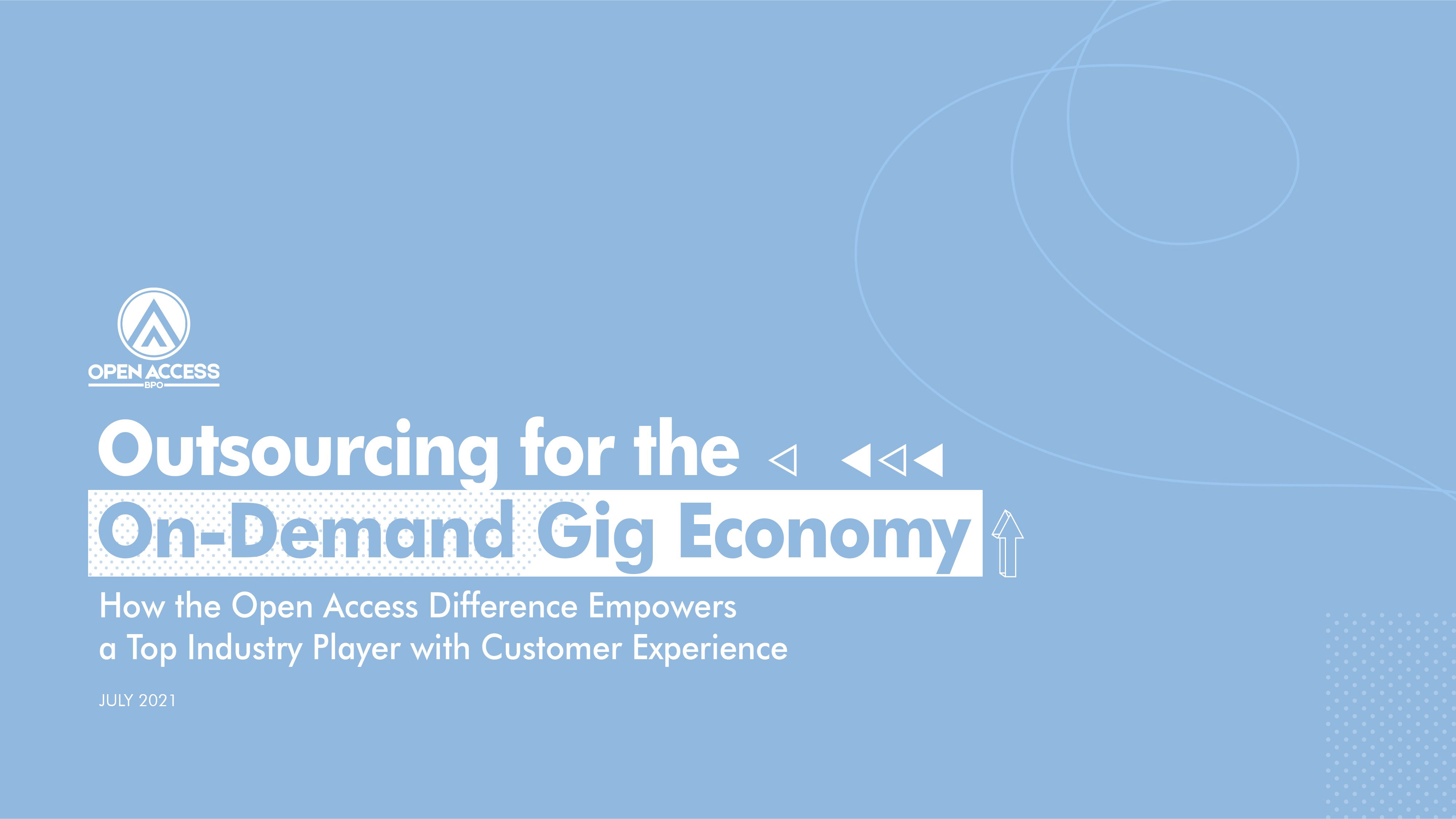 Do you want to improve your online labor marketplace through trusted customer experience and process handling? Get in touch with Open Access BPO to start your own journey to business success. We have multichannel customer experience available 24/7, so customers and freelancers can get in touch with you any time, anywhere.