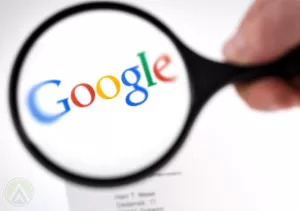 The recently updated AdWords Ad Rank algorithm has been around for a month, and it's creating quite a buzz all over the digital marketing world.
Today Max CPC and Quality Score aren't only the factors that determine which ad goes to the coveted top spot. Ad extensions and formats—business number, map location, landing page for sitelinks—can now cost the efficacy of a brand's advertisement on the search engine results pages (SERPs). As such, the fate of two competing brands with the same bid and quality will now be decided by the impact of their respective extensions; the one with a more positive impact goes on top.
According to Google's Inside AdWords blog, when estimating the expected impact of these extensions and formats, the algorithm considers several factors, including relevance, clickthrough rates, and the prominence of the extensions or formats on the SERPs.
Obviously, this means that brands and digital marketing specialists would need to implement the changes or their ads won't stand a chance of appearing on the top ad spot. As the use of extensions and formats is now a requirement, the competition has gotten extra tight. This is generally a good news for digital marketers, but what does it say about the future of search engine optimization (SEO)? Organic results might be overpowered by bought keywords, as spaces for paid ads will be occupied by extension-filled advertisements. Properly optimized pages may be further pushed down the SERPs as a result.
The real difference, the small business effect
Now that Google is determined in using the performance of ad extensions in ranking ads, there will be a great game change in the entire online marketing industry and how advertisements on SERPs vie with each other for the top spot.
Small businesses are the ones that would feel the direct hit of the new rank formula, as, according to a WordStream research, very few of them use ad extensions. Add the fact that most small businesses are not as meticulous or as skilled as big corporations are when it comes to their online advertising, and not all of them use all features provided by Google.
On the other hand, the Ad Rank algorithm update is a blessing in disguise for small business players. It's a wakeup call for them, that sending one traffic to just a few landing pages or to their own pages will not work efficiently as it used to. They are now forced to do what the big businesses are doing, to compete with the quality they are imposing on their strategies. In turn, this new Google update promises equality among all advertisers—whatever their size is. But for now, small business players should equip themselves with what Google wants, as big businesses start to dominate the top spot.
Open Access BPO, an offshore outsourcing company that offers digital marketing services and rich media development, is always updated on the latest trends in the online marketing industry. Learn more about our services by visiting our website or by joining us on Google+.