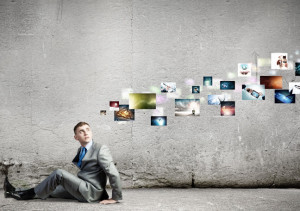 Many companies are investing in social media marketing strategies to promote their products online, grow their customer base, and increase revenue. Unfortunately, not every business can invest their time or resources to meticulously plan and implement campaigns.
Instead, they choose to outsource their Facebook, Google+, Twitter, and LinkedIn management needs to outside firms. But is it safe and appropriate to do so? Yes, if it is given the proper strategies.
Issues when outsourcing social media
Many businesses are worried that outsourcing social media will diminish the effectiveness of their online efforts and even harm their brand's campaigns.
Understand that when you outsource, you are relinquishing a certain level of control. How will you ensure high standards when you are not the one managing your company's Facebook Page? How do you make sure that the third party's social media specialists are skilled enough, and sufficiently attentive to your social accounts and customers?
Moreover, there is also a possibility that the outsourced professional may say something wrong in a tweet or Facebook status. Your brand's reputation is on the line, and any social media blunders can be costly.
Many also point out that the brand's identity may be compromised when outsourcing social media marketing. The argument is that nobody understands the business more than you do, and this is an important factor when making connections with your audience. Can the outsourced employee use the appropriate voice that reflects the value of your brand?
How to outsource social media
Several issues associated with outsourcing can be turned around as advantages and even engagement opportunities once you select the right outsourcing provider.
The best provider knows the ins and outs of online marketing in social platforms. It understands your strategies and what you wish to accomplish. The provider should be able to do research to understand how you talk to customers, what appropriate terminologies to use for your offerings, and how to effectively use your online assets to promote your brand.
Finally, as stated in Forbes, you should also consider keeping some components of your social media management in-house. Outsourcing your social media marketing portfolio can be a safe initiative once you've enlisted the right third-party provider. This will help ensure that you can improve and boost customer engagements, and enhance your branding.