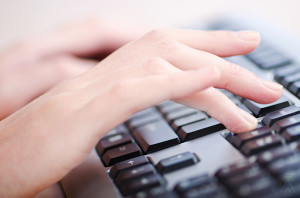 A successful business process outsourcing (BPO) firm should provide more than the standard call center services : non-voice solutions play a major role in ensuring back office productivity and operations are appropriately addressed.
Non-voice solutions: Essential business needs
The term non-voice refers to a banner of services that provides support to a company s primary function. The majority of BPO firms in the Philippines offer non-voice solutions, since these services are essential to most corporations. Some of these business solutions are as follows:
•  Data Management
Refers to a number of products that cater to anything related to data. Data management helps corporations remain on top of their mounting paperwork by consolidating data, organizing it, and removing the clutter. Some of these functions include data entry, data mining, and data cleansing, among others.
•  E-commerce
Refers to everything that is related to electronic commerce. E-commerce solutions help e-retailers set up and establish their own e-commerce sites with ease. This includes services such as SKU Building, SKU Cataloging, and online product management.
•  Technical Support
Helps companies provide technical support on non-spoken mediums, primarily on email and live chat.
•  Fraud Support
This refers to services that help consumer websites, forums, and similar enterprises weed out unnecessary and unwanted content on their sites, particularly fraud-driven campaigns. This involves social media protection and content verification.
•  Content Moderation
This group of non-voice solutions helps social networking sites, forums, and other online assets to ensure that all content is at par with the site s terms and conditions. This also involves image moderation.
These things being said, it only makes sense that non-voice call center services involve more than customer service : these are vital to an organization s growth and development. Open Access BPO, a prominent organization in the BPO industry, offers revolutionary neo captive outsourcing solutions to help businesses enhance their bottom lines through effective and proven call center services.