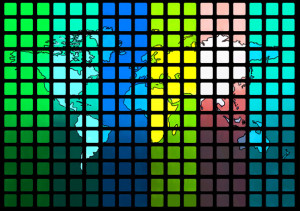 Expanding to new locations is not as simple as setting up shop and expecting customers to immediately line up for goods. Aside from excellent offerings, businesses also need multilingual solutions to cater to pre- and post-sale needs of customers.
Grabbing new opportunities
Even in today's highly commercialized societies, there are still new markets for businesses to tap. For instance, in the United States alone, the growth of the Latino population is soaring across distributed regions, and in Europe, the French population currently comprises one of the largest markets in the whole region. These present opportunities for brands to expand their territories onshore, or capture a global client base.
With expansion comes the need to customize messages to effectively speak with specific segments of customers, and the right multilingual call center partner. Currently, English remains dominant in the call center sector, but there are also increasing firms offering European and Southeast Asian language that caters to emerging markets.
Outsourcing for multilingual call center services
To help them in their efforts to globalize, brands can turn to offshore outsourcing companies. This encompasses not just global companies, but also local entities in non-English-speaking locations who wish to significantly cut costs.
Multilingual call centers in top outsourcing locations often employ native speakers from the customers' country of origin or non-native speakers with the same language proficiency. Representatives are also trained not just in communication, but with the diverse culture requirements of a specific region preventing or at least minimizing cultural gaps.
For businesses that aspire to expand its reach to different locations around the world, multilingual solutions are a must. Fortunately, these are supplied by a number of call center companies, some of these conveniently in low-cost offshore locations.
Open Access BPO helps local and global companies expand their customer base through our multilingual services. Currently, the services we offer support French, German, Italian, Spanish, Japanese, and Chinese languages. We employ representatives with excellent communication skills and high understanding of diverse cultures of your customers.


Photo credit: greyweed on Flickr