Multilingual call center Open Access BPO recently held its HIV/AIDS awareness and screening program in their Glorietta 2 office in Makati, Philippines.
The event is the first of many internal activities to be held in partnership with the Makati Social Hygiene Clinic (MSHC), a healthcare facility under the city's local government.
The event started with a webinar by Elizabeth Medina, MD MH, who serves as STI & HIV/AIDS Medical Coordinator at MSHC. Her lecture was about sexually transmitted infections (STI), HIV/AIDS transmission, prevention, and early screening.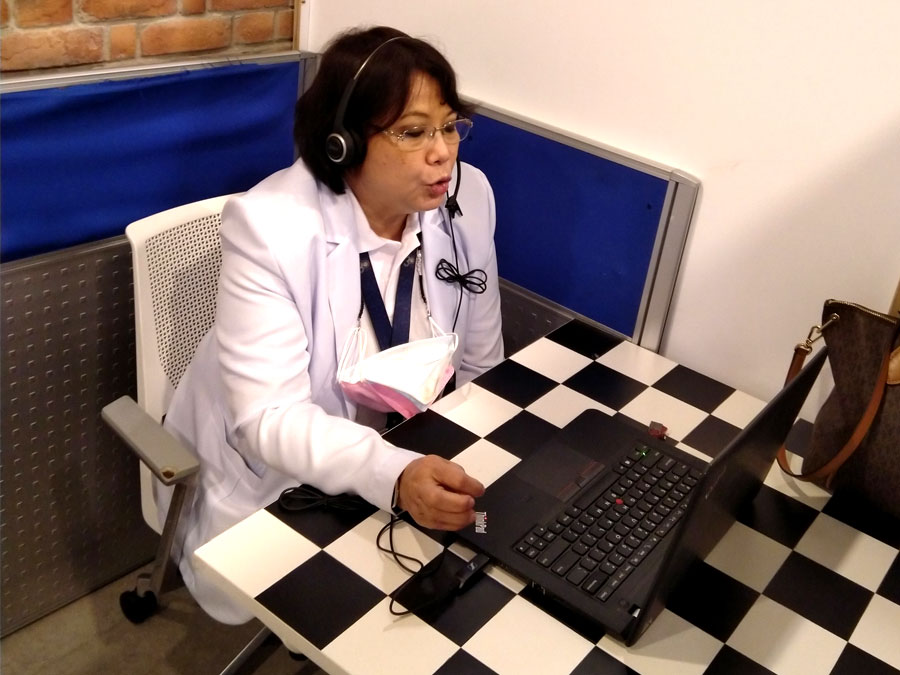 Elizabeth Medina MD MH conducting the recent HIV/AIDS webinar from Open Access BPO's Makati office
After the webinar, MSHC volunteers provided free HIV/AIDS tests to participating employees. Several makeshift rooms were set up to ensure privacy as employees underwent STI tests and counseling.
(Left) Employees sign up for the HIV/AIDS screening, (Right) The makeshift spaces provided to ensure privacy during screening and counseling
With tests for HIV/AIDS and syphilis, employees were able to receive their results within 15 minutes.
"We intend to educate our employees about HIV/AIDS because according to the Department of Health, the Philippines is among the countries in Asia and the Pacific Region with the fastest-growing HIV cases," said Loraine Lopez RN, Open Access BPO Clinical Services' Nurse Manager.
"The good thing is that HIV/AIDS infection is preventable. Thus, our focus is to ensure that our employees are equipped with the right knowledge, skills, and attitude to prevent it."
According to Lopez, there are a lot of misconceptions about HIV/AIDS that need to be addressed. She also explained that developing the right attitude regarding sexual health is critical, especially when keeping ourselves safe and preventing risks of STI transmission.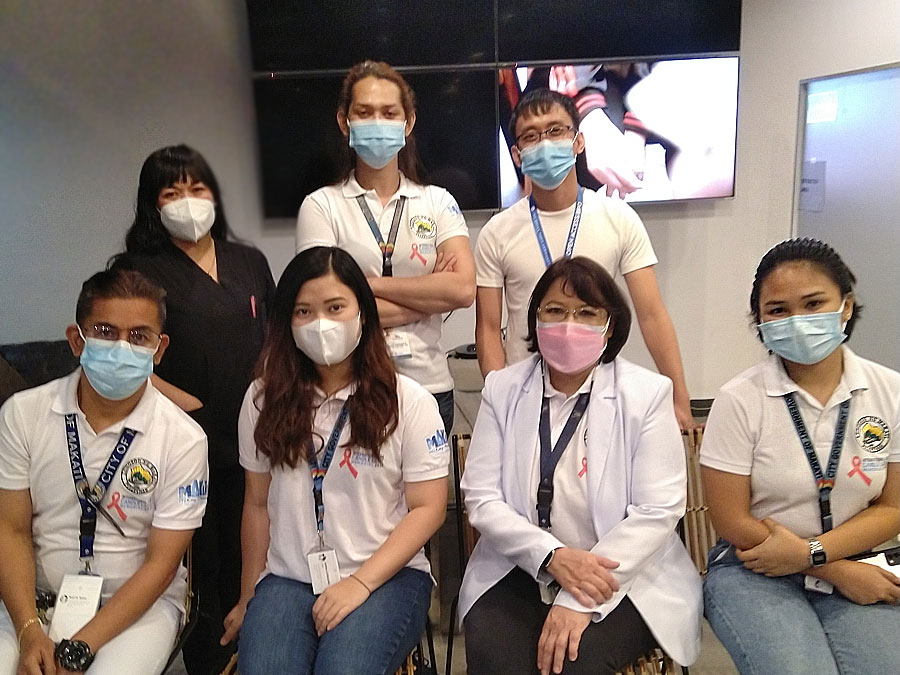 Webinar lecturer Elizabeth Medina (in pink face mask) with Open Access BPO nurses and Makati Social Hygiene Clinic volunteers
Activities such as the company's health awareness initiatives are great platforms to educate and encourage people to be more proactive about their sexual health and keeping themselves and their loved ones safe.
Open Access BPO's Clinical Services has lined up more activities for the year. We can expect several HIV/AIDS screenings with MSHC, mental health awareness activities, and self-care webinars.
Open Access BPO holds various employee development events and engagement activities to ensure the safety and growth of its people. Contact us today if you're looking for a dynamic company with a highly-skilled, diverse and inclusive workforce to match your brand's culture and energy.