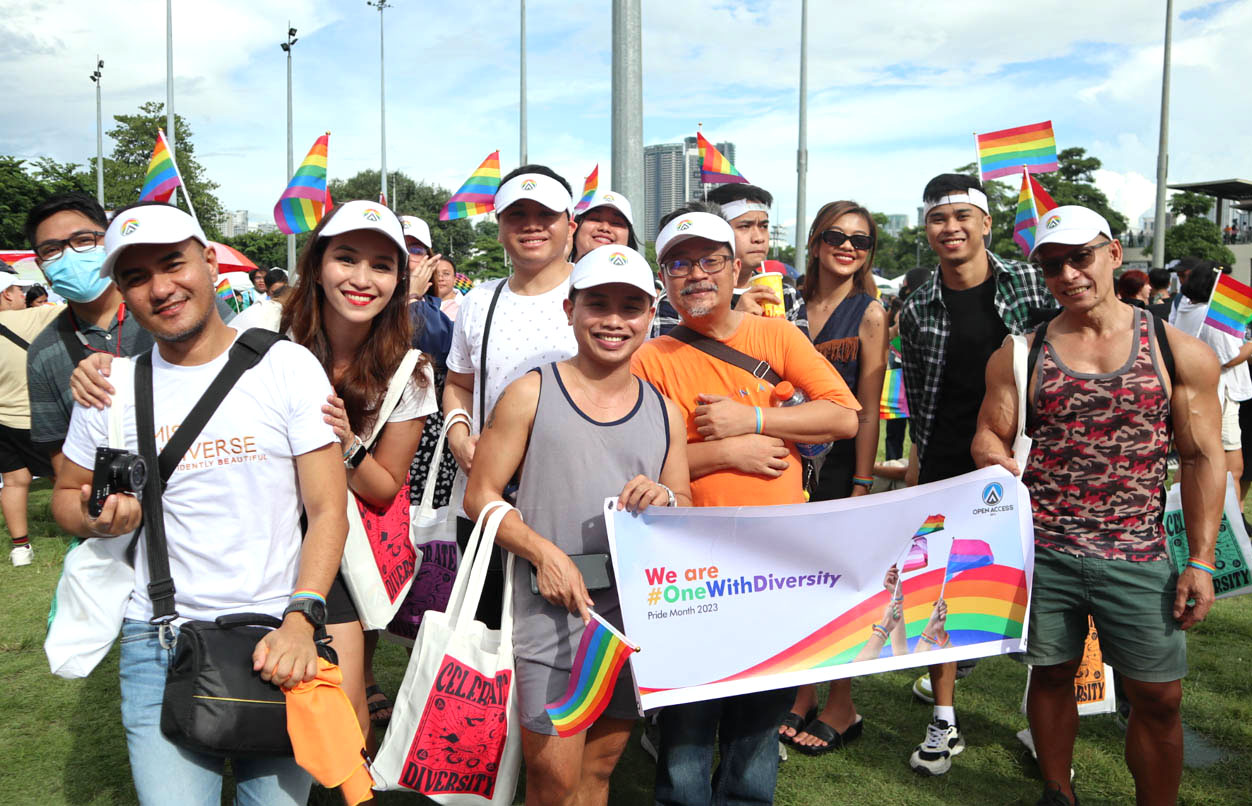 Allies and members of Open Access BPO's LGBTQIA+ community gathered to join Metro Manila Pride's Tayo ang Kulayaan: Pride March and Festival held at the Ayala Malls Circuit grounds in Makati City, Philippines.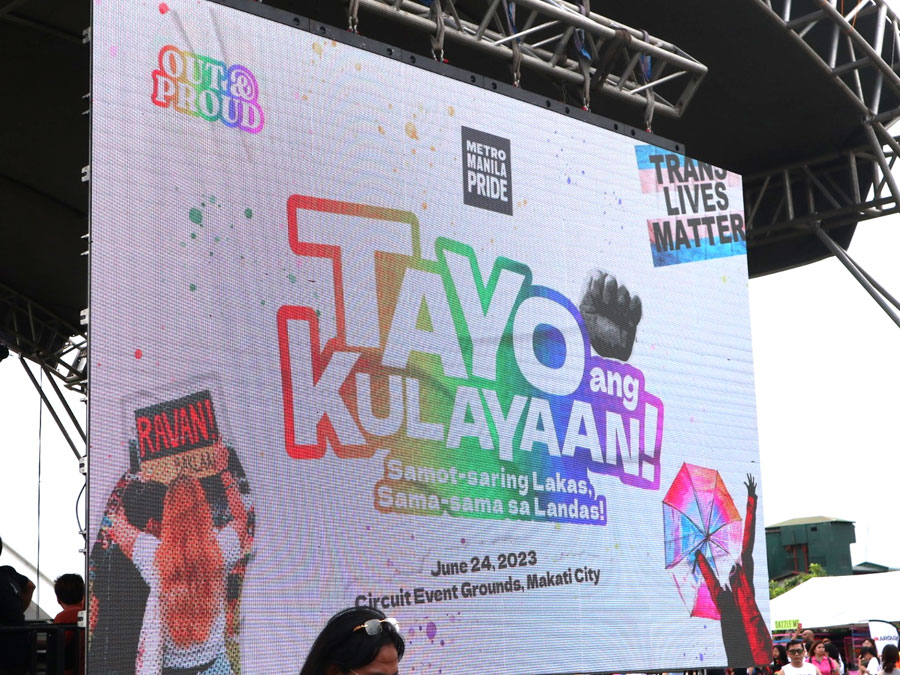 This year's Pride Month event began with performances from talented drag queens, followed by messages of solidarity and equality from various LGBTQIA+ organizations and advocates.
Open Access BPO joined the colorful crowd as they paraded along some of the city's busy streets. Participants cheered for Pride and waved rainbow flags as spectators and motorists expressed their support for the LGBTQIA+ community.
"Celebrate Diversity is one of Open Access BPO's core values. Participating in the Pride March embodies that as we celebrate our people," stated Events Manager Jackie Millares.
"We're hoping to gather more participants in the years to come with more engaging activities leading to the march," she added.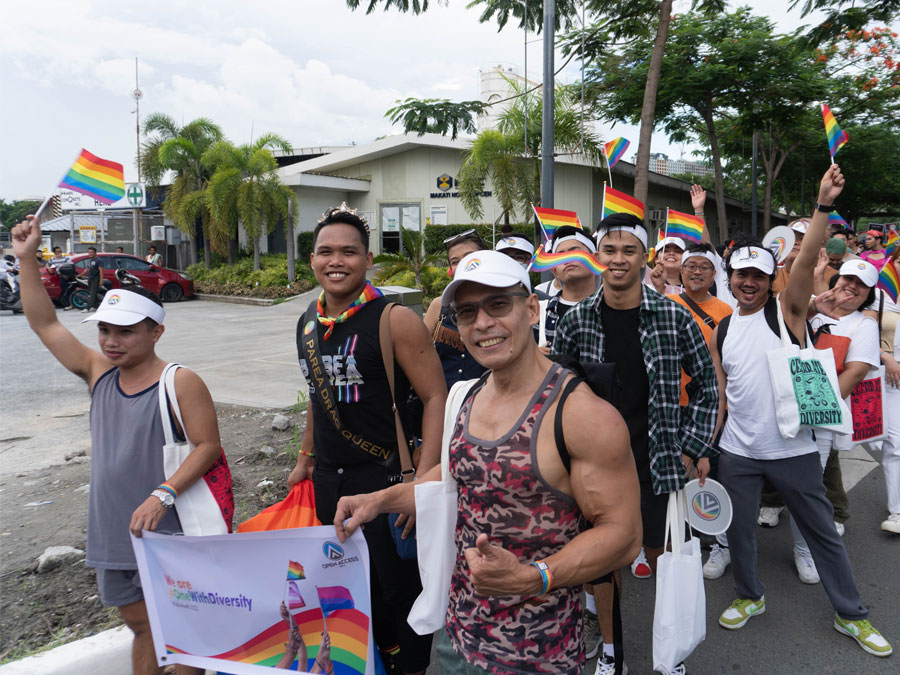 Open Access BPO is planning future events that focus on diversity, equality, and inclusivity. These include seminars on sexual orientation, gender identity, and gender expression (SOGIE) and several multicultural employee engagement activities.
Camilo Villanueva Jr., one of the company's representatives for this year's Pride March, says he is happy that he and Open Access BPO were able to participate in the movement for an equal and discrimination-free society.
Villanueva adds the highlight of the event for him was the march itself. He states that it is important for members and allies of the LGBTQIA+ community to enlighten and encourage others to express their support in little but meaningful ways.
He also says everyone must be educated to advance recognition and reach out to the LGBTQIA+ community while ending discrimination and prejudice.
As some participants flaunted their flamboyant outfits, others held up sign boards calling for the passage of the SOGIE Equality Bill, among other concerns.
The Pride March is a movement that seeks to provide safe spaces and empower members of the LGBTQIA+ community. It is held every June to commemorate the Stonewall Riots of 1969, an event sparked by discrimination against lesbians and gay people in the United States.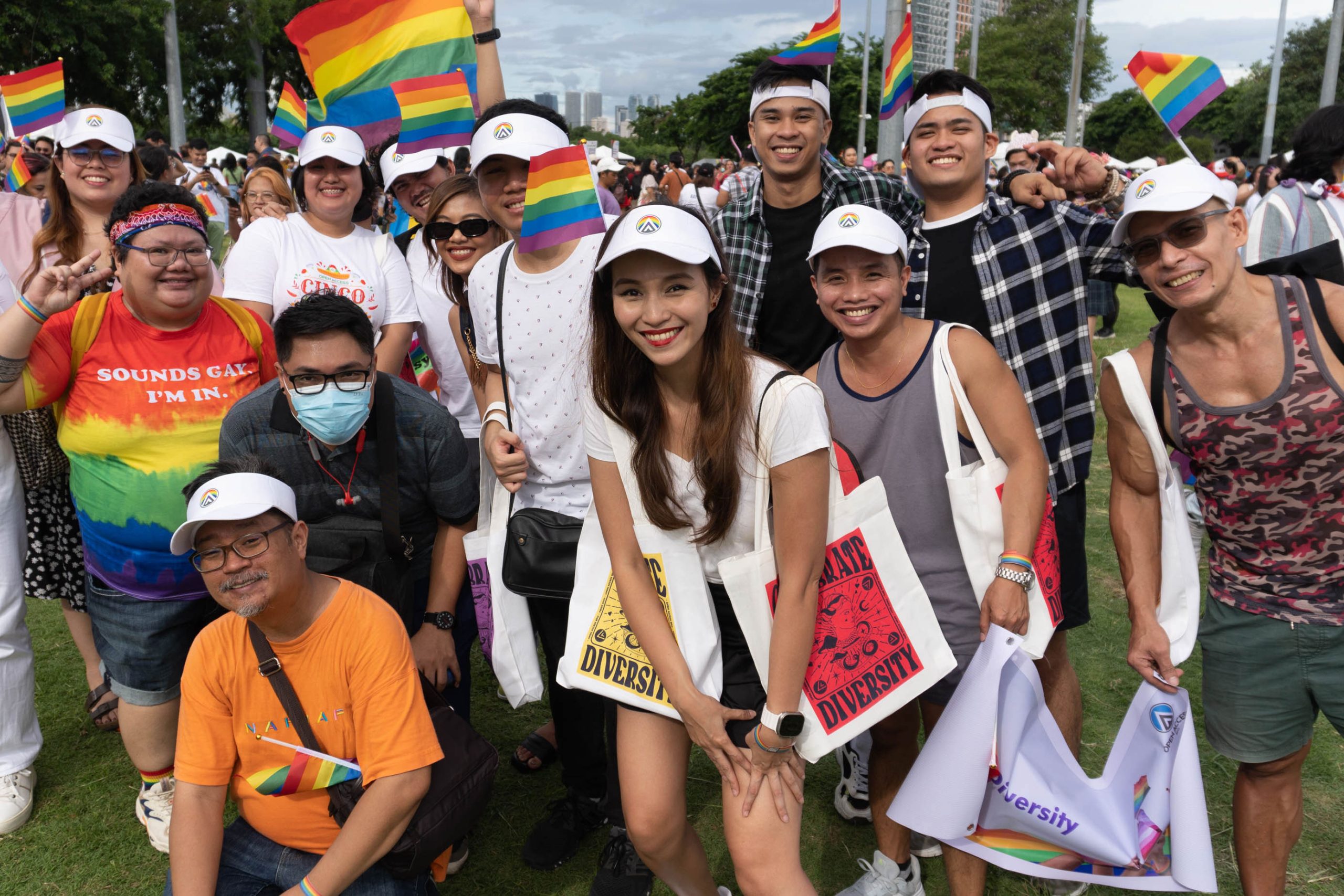 Open Access BPO has consistently supported the LGBTQIA+ community by participating in public Pride events. Diversity is one of the company's core values, and so we uphold our workplace culture of empowering our diverse pool of employees through inclusive hiring and anti-discriminatory policies.
Aside from that, we celebrate diversity by highlighting our members of the LGBTQIA+ community through our Pride parties that show our gratitude and appreciation as well as by giving them a safe space to voice their thoughts.