Customer service language that speaks directly to the hearts of a brand's diverse clientele is the key to unlocking unparalleled customer satisfaction and unwavering brand loyalty.
This is why language and speech training is a significant part of every call center in the Philippines. Trainers make it a point to set the right tone and teach agents proper articulation of thoughts, as acing these goes miles longer in satisfying customers than any fancy promotional gimmick.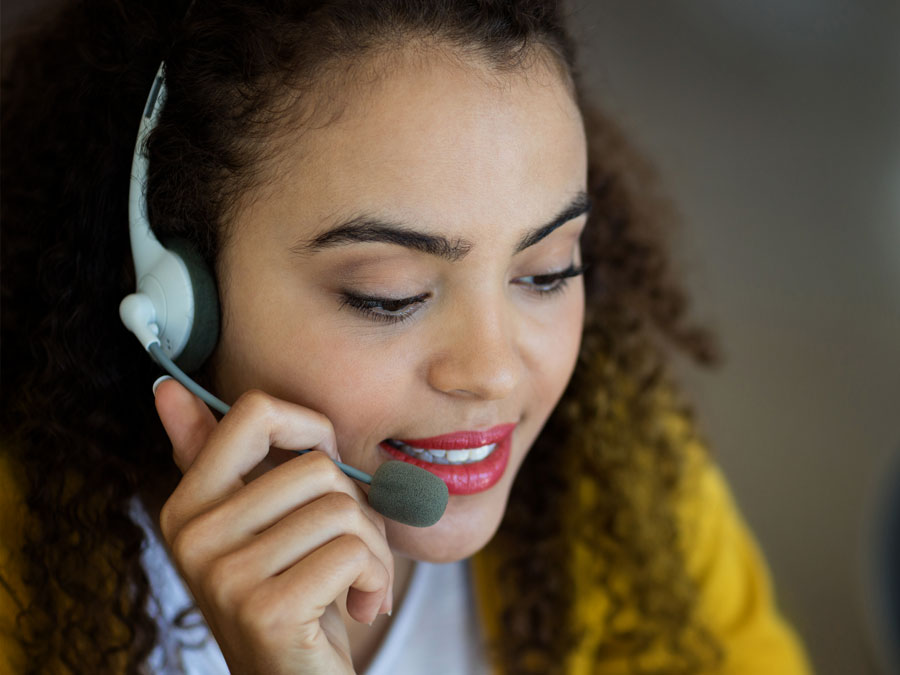 No matter how attention-grabbing your marketing moves are, at the end of the day, customers start experiencing your product and develop an overall impression of your brand based on their interactions with your company.
Yes, the slightest transactions and the shortest calls to your customer service unit can say more about your brand than any high-budgeted image-building tactic you launch. That's precisely why your frontline employees, serving as the face of your company, must wield the power of effective customer service language to not only resonate with your customers' comprehension but also secure their unwavering loyalty.
In this article, we unveil three expert tips that will elevate your customer service language, transforming routine interactions into memorable experiences that keep customers coming back for more. Embrace these strategies, and watch your business thrive in a sea of delighted and devoted customers.
Tip 1: Understand Your Target Audience

To create an effective customer communication strategy, it's vital to understand your target audience. Market research and customer analysis provide valuable insights into demographics, preferences, and pain points. By investing time and resources into understanding your audience, you can tailor your language to resonate with them on a personal level.

Developing an effective customer communication strategy starts with a deep understanding of your target audience. Through market research and customer analysis, you can gain valuable insights into their preferences, pain points, and demographics.

By incorporating these insights into your strategy, you can tailor your customer service language to resonate with your audience on a personal level.

Tip 2: Use Positive Language

Using positive language is a fundamental aspect of an effective customer communication strategy. Jargon and technical terms can hinder effective communication, leaving customers feeling confused or frustrated. Instead, businesses should strive to use clear and positive language that is easily understandable by customers of all backgrounds.

Positive language promotes a friendly and helpful atmosphere during customer interactions. It involves choosing words and phrases that convey optimism, solutions, and a willingness to assist. By focusing on positive language, businesses can create a more welcoming and supportive environment for their customers.

For example, instead of saying, "We can't do that," customer service representatives can say, "Let me find an alternative solution for you." This simple shift in customer service language helps maintain a positive atmosphere and assures customers that their concerns are being heard and addressed.

Additionally, using positive language in customer service interactions can diffuse potentially negative situations. When faced with a dissatisfied customer, customer service representatives can employ positive language to acknowledge the issue, empathize with the customer's frustration, and convey a genuine commitment to resolving the problem.

Tip 3: Adapt to Your Communication Channels

Adapting communication channels is essential in customer service adaptability. Customers have diverse preferences in today's digital age, ranging from traditional channels like phone calls and in-person interactions to digital platforms like live chat, social media, or email.

By offering a range of options, businesses can cater to individual preferences and provide a seamless experience across different channels.

Moreover, businesses must ensure that their language is consistent across all communication channels. Whether it's through phone calls, emails, or live chat, using a consistent tone and vocabulary helps maintain a cohesive brand image and reinforces positive customer experiences.

For example, a company with a friendly and informal brand image may choose to use a conversational tone in their live chat interactions. On the other hand, a more professional brand may opt for a formal tone in their email communications.

Adapting the customer service language to align with the brand's voice and the specific communication channel ensures consistency and reinforces positive customer perceptions.
The Role of Customer Service Adaptability
Customer service adaptability is vital for meeting the evolving needs of customers. It involves customizing your approach to suit individual customers, addressing their unique preferences, and providing tailored solutions.
In today's fast-paced and ever-changing business landscape, customer service adaptability is essential for staying competitive. Customers expect businesses to be responsive, flexible, and capable of meeting their diverse needs.
Adapting to different customer communication styles and preferences enhances the overall customer experience. Whether it's through language, channel customization, or problem-solving approaches, businesses must be adaptable in their customer service interactions.
Benefits of Positive Language in Customer Service and Customer Service Adaptability
Implementing positive customer service language and focusing on customer service adaptability offers several key benefits. It enhances the customer experience, increases satisfaction and loyalty, improves brand reputation and credibility, and provides a competitive edge in the market.
Implementing Customer Service Language Challenges and Best Practices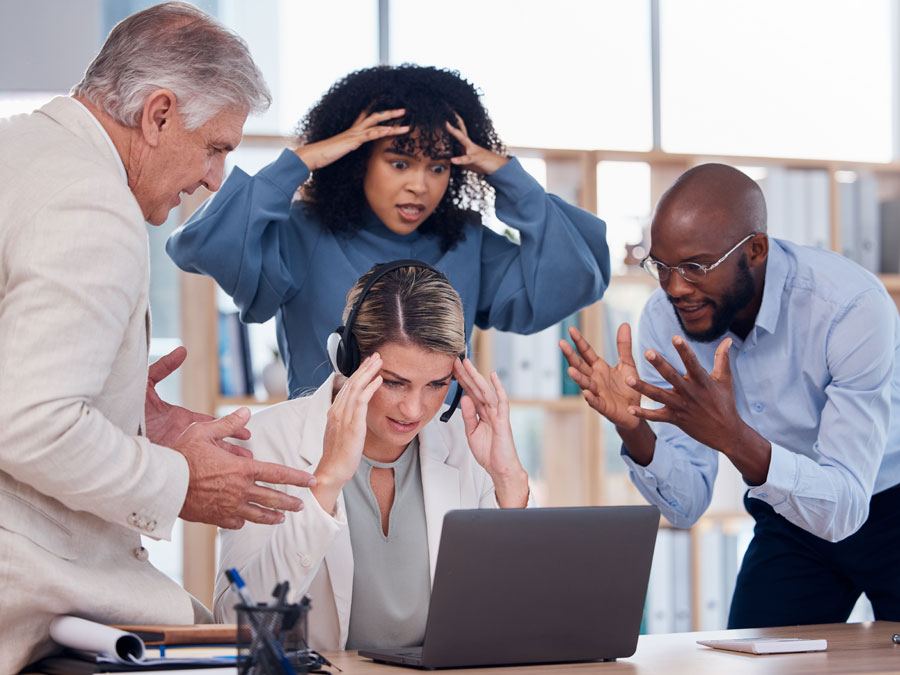 While implementing positive language in customer service and customer service adaptability bring numerous advantages, they also present certain challenges. Language barriers and cultural differences can complicate communication, requiring businesses to invest in translation services and cultural sensitivity training.
To overcome these challenges and ensure effective implementation, businesses can follow best practices:
Ongoing Training and Development

Provide customer service representatives with language skills enhancement programs, cultural awareness training, and opportunities for growth. This continuous development ensures that they are equipped with the necessary skills to adapt their language and communication styles to meet customer needs.

By staying updated on language trends, cultural nuances, and customer preferences, representatives can provide more personalized and tailored experiences.

Cultural Sensitivity Training

Incorporating cultural sensitivity training into customer service programs helps representatives develop a deep understanding of different cultures, customs, and communication styles.

Incorporating customer service language that embraces cultural sensitivity enables representatives to be mindful of potential cultural differences and adeptly adapt their language and communication styles. This fosters an inclusive environment, mitigates misunderstandings, and demonstrates genuine respect for the diverse backgrounds of their valued customers.

Gathering and Analyzing Customer Feedback

Actively seek customer feedback to assess the success of positive language implementation and service adaptability efforts. Use surveys, feedback forms, or customer satisfaction metrics to gather insights into the customer's perception of the language and communication used during interactions.

Analyze this feedback to identify areas for improvement and make necessary adjustments to language strategies. Pay attention to recurring themes or suggestions, as they provide valuable insights for enhancing customer experiences.

Consistency and Alignment

It's crucial to employ consistent customer service language and communication strategies that align seamlessly with the brand's voice and values throughout all customer touchpoints. Maintaining a unified language approach fosters a cohesive brand experience and reinforces positive customer perceptions.

Establishing clear guidelines and standards for language use, tone, and style is essential, ensuring that all representatives consistently adhere to them. When language strategies harmonize with the brand's identity, businesses can deliver a coherent and memorable customer experience, effectively connecting with their target audience.
How Multilingual Outsourcing Can Help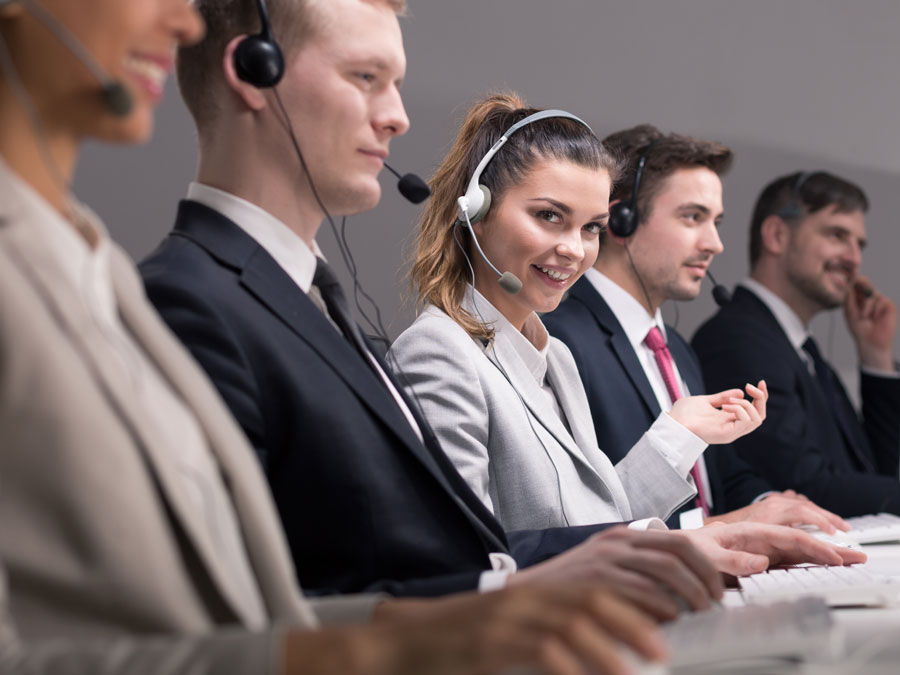 Outsourcing customer service to a multilingual firm can be a strategic decision that benefits businesses in numerous ways. Multilingual firms provide customer service language expertise, cultural sensitivity, 24/7 support, scalability, flexibility, and cost-effectiveness, all of which contribute to effective customer communication and service adaptability.
Language Expertise

Multilingual firms boast a team of language experts who possess exceptional proficiency in multiple languages. These professionals have native or near-native fluency and a deep understanding of the cultural nuances associated with each language.

They are skilled in effectively communicating with customers in their preferred language, ensuring clear and accurate interactions. With their language expertise, multilingual firms can bridge communication gaps, eliminate language barriers, and provide a seamless customer experience across diverse language backgrounds.

Cultural Sensitivity

Culture plays a significant role in communication, and multilingual firms understand the importance of cultural sensitivity. They recognize that communication styles, norms, and expectations can vary across different cultures. Multilingual firms have experience in navigating these cultural differences and adapting customer service language accordingly.

By tailoring language and communication styles to align with cultural preferences, they demonstrate respect and understanding, fostering positive customer relationships and avoiding potential misunderstandings. This cultural sensitivity contributes to enhanced customer satisfaction and a deeper connection between businesses and their diverse customer base.

24/7 Support

Businesses operate across different time zones, and customers expect round-the-clock support. Multilingual firms recognize the importance of 24/7 customer service and strive to provide continuous assistance to customers regardless of their location or the language they speak.

Through the implementation of customer service language and support available around the clock, these firms guarantee swift and efficient resolution of customers' needs, resulting in elevated satisfaction and unwavering loyalty. Whether tackling urgent issues or offering assistance during non-traditional business hours, multilingual firms are adept at providing consistent and reliable support to their valued clientele.

Scalability and Flexibility

Business needs can fluctuate, and customer service demands may vary depending on various factors. Multilingual firms understand the importance of scalability and flexibility in meeting these changing requirements. They possess the resources and infrastructure to quickly adapt and scale their operations to accommodate increased customer service volumes or changing business priorities.

Whether it involves expanding language support, incorporating new communication channels, or handling seasonal peaks, multilingual firms can readily adjust their customer service language resources and staffing to ensure seamless customer experiences. This scalability and flexibility allow businesses to meet customer demands effectively while maintaining high-quality language services.

Cost-Effectiveness

Outsourcing customer service to a multilingual firm offers cost-effectiveness compared to establishing and maintaining an in-house multilingual team. Building an in-house team requires significant investments in recruitment, training, infrastructure, and ongoing management. In contrast, outsourcing allows businesses to leverage the expertise and resources of a specialized firm without incurring these additional costs.

Multilingual firms efficiently manage customer service for multiple clients, strategically spreading costs across their diverse client base. This shared cost model makes outsourcing an exceptionally cost-effective solution for businesses seeking top-notch language support and cultural adaptation. By entrusting customer service to a specialized multilingual firm, businesses gain access to high-quality language services at a fraction of the expense required to establish and sustain an in-house team, thereby optimizing their return on investment. The smart utilization of customer service language and resources offers a significant competitive advantage in the global market.
Enhancing customer experiences through effective communication and service adaptability is essential in today's business landscape. By incorporating positive language in customer service interactions and being adaptable to customer needs, businesses can foster strong customer relationships, increase satisfaction and loyalty, and gain a competitive edge.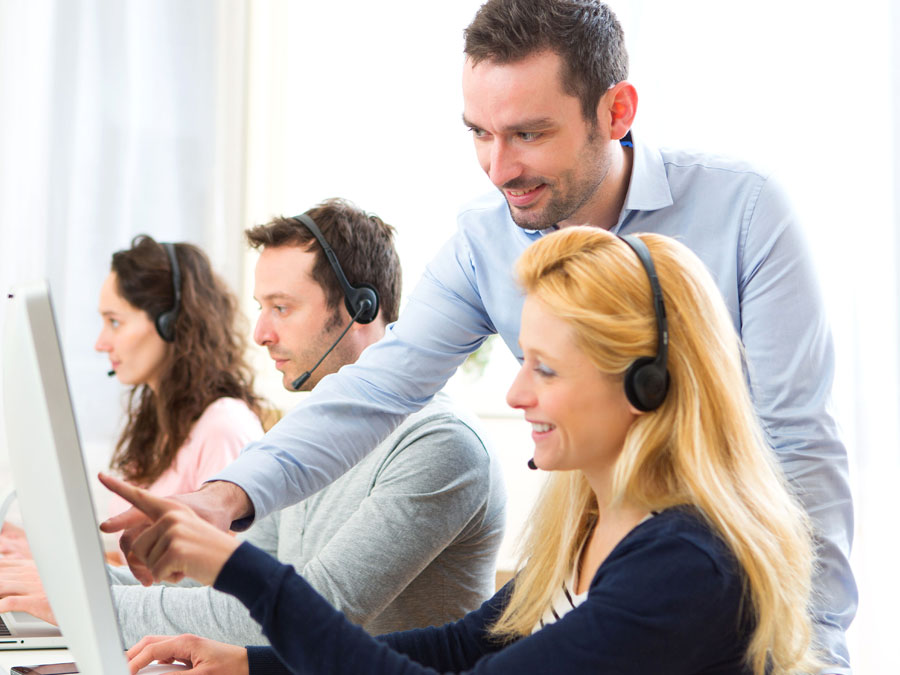 Through understanding the target audience, customizing communication channels, and leveraging multilingual outsourcing, businesses can effectively adapt their customer communication strategies and drive success.
Implementing positive language and customer service adaptability brings numerous benefits, including enhanced customer experiences, increased satisfaction and loyalty, improved brand reputation and credibility, and a competitive edge in the market.
By prioritizing the adaptation of customer service language, businesses can differentiate themselves, drive customer satisfaction, and build a strong brand reputation that sets them apart from competitors.
Challenges such as language barriers and cultural differences can be overcome through ongoing training, cultural sensitivity, customer feedback analysis, and consistency in language implementation.
Outsourcing customer service to a multilingual firm offers language expertise, cultural sensitivity, 24/7 support, scalability, flexibility, and cost-effectiveness, all of which contribute to effective customer communication and service adaptability.
Embrace the benefits of language adaptation, tackle the challenges head-on, and continuously evolve your approach to ensure your customer service language remains effective and impactful in the ever-changing business landscape.
By prioritizing the adaptation of your customer service language, you can differentiate your business, drive customer satisfaction, and build a strong brand reputation that sets you apart from your competitors.
Outsourcing your call center functions to a trusted partner like Open Access BPO can help take the pressure off adapting a customer service language. With in-house training and skilled employees, you ll have more time for your crucial business functions. Send us a message today!