In just a week's time, Open Access BPO employees Jun Agulto, Clint Ortiz, and Leo Penas will be flying to New York for the world's biggest marathon.
To support Pennsylvania nonprofit organization Ryan's Run, multilingual outsourcing company Open Access BPO is sending three employees to the TCS New York City Marathon, the world's biggest race, set to take place on November 6.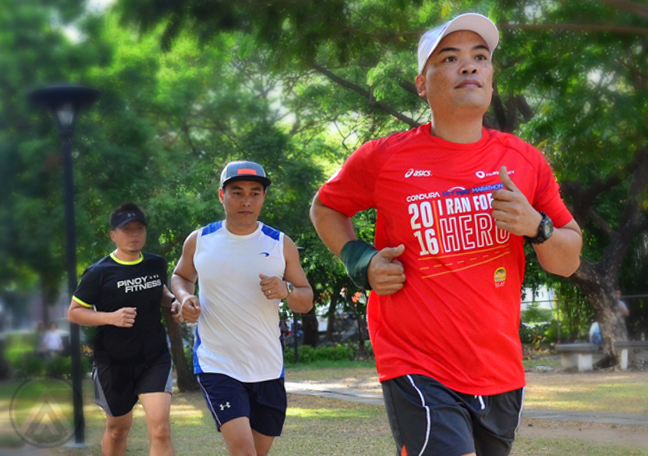 Last May, the Philippine call center donated USD 25,000 to Ryan's Run, a charity foundation for the Allied Services Integrated Health System and one of the Silver Charity Partners of the NYC Marathon. As a fundraising campaign, Ryan's Run aims to help children and adults with disabilities by developing rehabilitation programs.
"Joining Ryan's Run and the NYC Marathon is kind of a two-pronged thing. First, getting our employees into the marathon means we're also backing an organization that does rehabilitative work across the United States. Second, it's an opportunity for us to reward those folks who have been in the company a long time," Open Access BPO CEO Ben Davidowitz said. He connected to Ryan's Run through his brother Steve, one of the main founders of the rehab organization.
Ryan Leckey, another key person behind the cause-driven org, is delighted about Open Access BPO's involvement in their campaign.
"It's so cool to see people from the Philippines championing a charity that is so close to our hearts. It's not every day that our friends from the Philippines fly out here," he said on a live broadcast.
Rewards for top employees
Employees Jun Agulto, Clint Ortiz, and Leo Penas were chosen to participate in the NYC Marathon because of their passion for running and tenure in the company.
"We cannot thank the Open Access BPO family enough for making our dreams a reality. Our CEO Ben and President Henry Chang have been very kind, not just to us runners, but also to all the company's employees, and this makes us love this company even more," Mr. Ortiz said.
The three marathoners have been preparing since the start of the year by running in low-temperature areas with uphill tracks. This will acclimatize them to New York's climate and terrain. In addition, Mr. Ortiz said they're currently engaging in continuous cross-training, including swimming and elliptical workouts.
"We are very fortunate that we are accepted as honorary members of the Pinoy Runners New York, a local runners' organization based in NYC. Twenty or so members of the PRNY are joining the NYC Marathon, and the club is planning to do a tune-up run around New York City a few days before the actual race," Mr. Agulto said.
Running for a cause
Open Access BPO has been involved in plenty of socially relevant causes. Earlier this year, the Philippine call center donated chairs and computers to the special education unit of the Independent Living Learning Center, an institution in Mandaluyong City, Metro Manila. They also sent relief goods to survivors of Typhoon Haiyan, the most destructive typhoon to ever hit the Philippines. Additionally, they conduct an annual blood drive to help fill the nationwide blood bank.
The three NYC marathoners are also not new to participating in cause-driven races.
"Most, if not all, of the races we've joined are for a cause. The most memorable one is perhaps the 2015 Condura Skyway Marathon—Run for a Hero. That race was dedicated to all the fallen soldiers of the country. We were so emotional during the race," Mr. Agulto said.
After the NYC Marathon, however, the three marathoners plan to train for ultramarathons and triathlons.