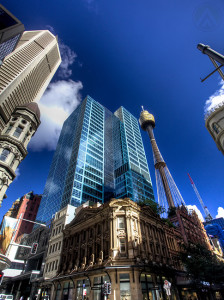 Outsourcing in Australia took a different turn as Aussies are now realizing the potentials of the business practice. As the global competition heats up, many entry level Australians would rather strengthen their careers than do menial tasks around the office. Similarly, seasoned business persons would rather focus on their strengths than to perform auxiliary jobs such as data encoding or transcribing meetings. Yet keeping the back end business processes orderly and performing basic functions are necessary in one s business.
Australia s outsourcing industry
With this premise in place, entrepreneurs all over Australia spearheaded websites that allow Aussies to maximize their downtime and outsource or take on seemingly tedious jobs. Examples of which are fiverr and Airtasker, two sites that accept small services that include the mundane, such as basic level marketing and one-mail creation, to the complex, including a tutorial or assistance in programming and graphic design.
These sites are developed in such a way that both job posters and seekers will be protected. They have ratings, user profiles, and reviews for verification purposes to reassure users that the other parties are also legitimate users. Yet this does not mean that users should be complacent. There are still scrupulous individuals online so users are highly encouraged to enlist the services of runners or service providers with a significant number of ratings and reviews.
Why should you outsource these tasks?
The simple answer to this question is the mere fact that outsourcing has numerous advantages. If you are going for a vacation, would you rather leave your work responsibilities to a seasoned office veteran or a newbie who is receiving his on-the-job training? Similarly, outsourcing will help you enjoy your time and focus on the things that you need to do - such as preparing and executing career advancing decisions.
The same principle applies on outsourcing in general terms. For big corporations, outsourcing helps them focus on their core competencies and strengths without having to invest in costly infrastructure and hiring more people. This could only mean additional room for growth and the most important thing of all, an improved bottom line.