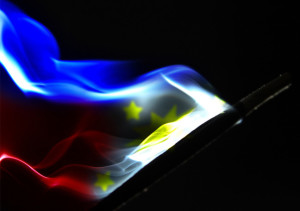 The country is now leading the economic race in Southeast Asia, an international debt watcher reported last Monday. This poses a positive outlook for the outsourcing industry in the Philippines, shown to be a main contributing factor to the overall progress of the economy, and other sectors.
According to news reports, Standard and Poor's Rating Services chief economist Paul Gruenwald said that, "The Philippines, which Standard & Poor's recently upgraded to investment grade, has taken over the ASEAN growth leadership role from Indonesia. We project Philippine GDP to expand by almost 7% this year, moderating to 6% to 6.5% in 2014 and 2015."
Earlier this year, the country has also secured its second investment grade rating, vouching for the sustainability of the Philippine economy particularly for interested investors and global companies seeking to outsource various services in the country.
The report also predicted the country's economic growth to grow 6.9% this year, outperforming other countries such as Indonesia (6.1%), Vietnam (5.3%), and Malaysia (5.3%). The BPO sector, meanwhile, shows continuous impressive growth, with predicted overall revenue of $16 billion for 2013.
Photo credit: Allan Donque, Trishhhh on Flickr