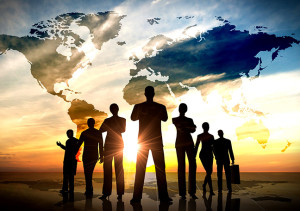 Earlier this week, the World Bank (WB) upped the country's growth forecast for 2013 and 2014. This can further increase the confidence of companies interested in outsourcing to the Philippines.
As reported by local news website InterAksyon, the economy is expected to grow 7% this year, from an earlier projection of 6.2%. Similarly, growth forecast for next year is raised to 6.7%, from its previously projected 6.4% growth.
This upgrade came amidst the projected downtrend for other countries in East Asia and the Pacific, whose gross domestic product (GDP) is predicted to slow down: from 7.8% to 7.5% in 2013, and from 7.6% to 7.2% in 2014.
According to Rappler, the Philippines is one of the three economies that received upgrades from the Washington-based lender. The other two are Mongolia and Lao People's Democratic Republic. A WB press release reports that this development is caused by strong private consumption driven by resilient remittances by overseas Filipino workers. The continued expansion of the business process outsourcing (BPO) industry also significantly contributes to this growth, with more foreign companies outsourcing to the Philippines.
Likewise, government consumption also increased particularly on infrastructure spending. WB Lead Economist Rogier van den Brink said that, "The Philippines strong macroeconomic fundamentals, characterized by low and stable inflation, healthy external balance and stronger government finances have shielded the economy from the persistent weaknesses in the global economy."
Similarly, the Asian Development Bank also revised its forecasts for the country, from 6% to 7% this year and from 5.9% to 6.1% next year. It expects the Philippine economy to be the second fastest growing in Asia this 2013, second to China.
Open Access BPO is a leader in providing outsourcing solutions to different businesses worldwide. We are based in Makati, Philippines with headquarters located in San Carlos, California.