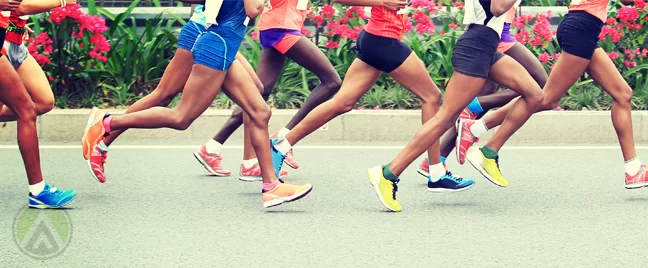 MAKATI CITY, Philippines—Open Access BPO, an international multilingual call center based in the Philippines, is once again flying representatives to the world's most prestigious marathon, the TCS New York City Marathon, to be held on November 5.
Open Access BPO, in its second year as a major sponsor of cause-driven nonprofit Ryan's Run, seeks to engage its long-time employees by both tapping into their passion for running and enabling them to participate in an important cause.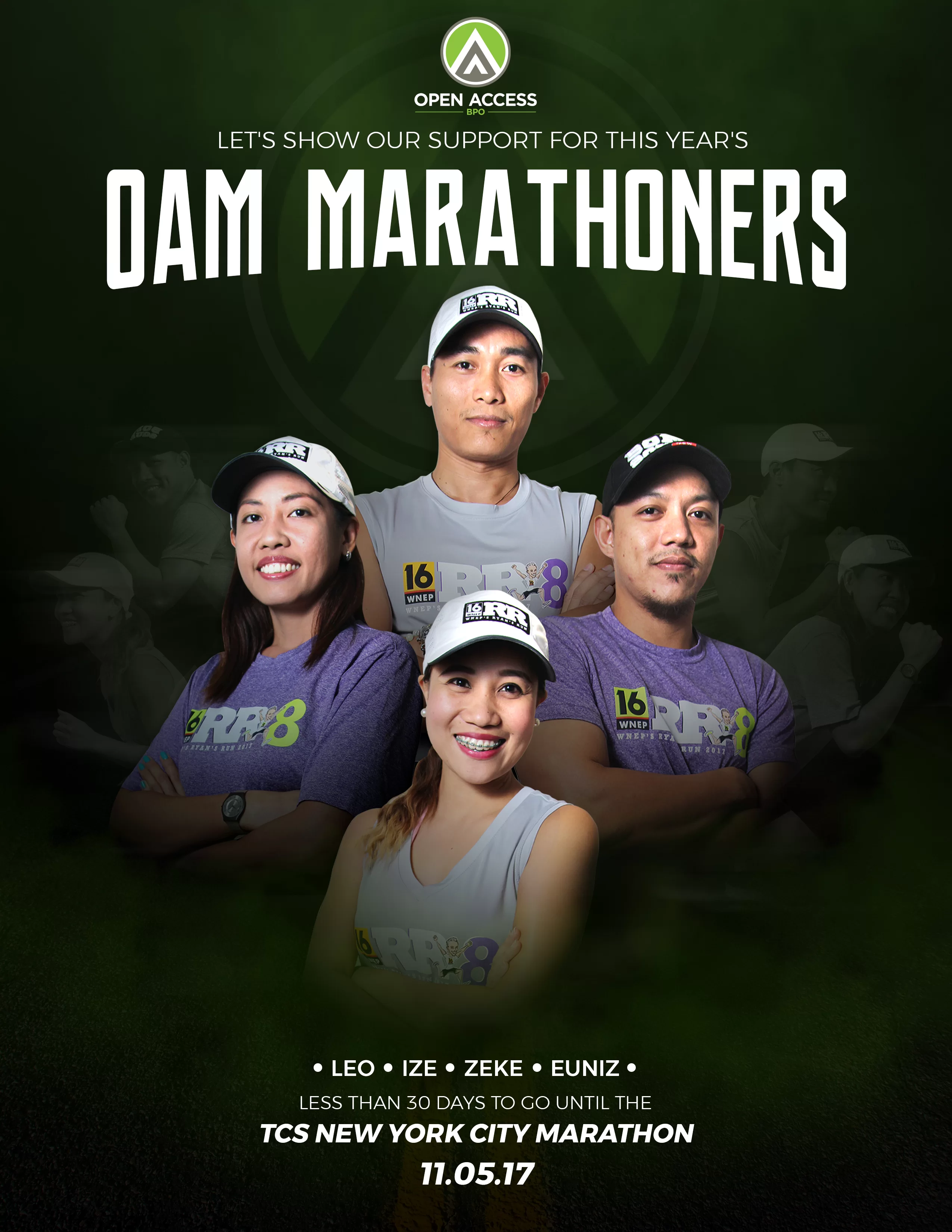 Ryan's Run, an official Silver Charity Partner of the 2017 NYC Marathon, seeks to spread awareness and help nonprofit healthcare system Allied Services in improving the lives of people with disabilities, life-changing injuries, and chronic illnesses.
As it renews its drive to help Ryan's Run, Open Access BPO is sending four of its employees to the biggest running event in the world. These are returning runner Leo Penas and new representatives Liezel Barbosa, Leonisa Cantos, and Ezekiel Narcelles.
"We always make an effort to allow our employees to contribute to causes that will have a larger impact." said Director of Marketing Matthew Narciso.
"Additionally, we have consistently searched for ways to allow members of the Open Access family to experience opportunities to push past their own limits. As a part of the two aforementioned goals, we love sending our call center agents to participate in the New York marathon as it allows us to contribute much needed funds to reputable charities and allow them to represent the Philippines on the world stage."
The continuing partnership between Open Access BPO and Ryan's Run speaks directly to both parties' dedication in helping disadvantaged people.
About Open Access BPO
Since its inception in 2006, Open Access BPO evolved from being a telemarketing company into an all-encompassing offshoring solutions firm specializing in multilingual customer service and content moderation solutions.
Today, the American company extends its expertise to both growing enterprises and established international brands from its offices in Makati and Davao City in the Philippines, Taipei, Taiwan, and Xiamen City, China. Its more than 800 employees concentrate on providing a wide range of outsourcing solutions, including multilingual customer support options.
Gaining momentum as a frontrunner in multilingual solutions, Open Access BPO dedicates itself to providing premium solutions to its partners, allowing them to focus on their core competencies. It also publishes white papers and case studies that tackle various aspects of outsourcing to aid business owners in understanding the larger offshoring industry.