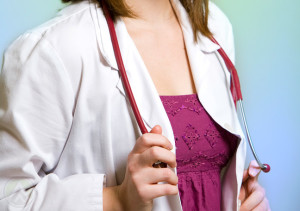 The global healthcare IT outsourcing market is expected to grow by $50.4 billion in 2018 from $35 billion in 2013. This poses as a good opportunity for the call center industry in the Philippines, which is positioning itself as a leader in healthcare outsourcing.
The recent report by international research firm MarketsandMarkets cites health insurance, healthcare system, and pharmaceutical industries as driving factors for the growth of the healthcare IT outsourcing sector. Accordingly, North America accounts for the largest market share (72%), with an expected worth of $36 billion in 2018 from its current $25 billion. In terms of compounded annual growth rate (CAGR), Asia Pacific and the rest of the world are expected to register 8.1% and 7.8%, respectively, followed by North America at 7.6% and Europe at 7.2%.
IT outsourcing in the healthcare sector has emerged as a practical solution to rising costs and demand for quality care. Mid-sized and large organizations outsource information management systems or selected key application services.
Local industry meeting global demands
Aside from the call center sector in the Philippines, health information management (HIM) is one of the fastest growing sectors in the BPO industry as well. It is set to reach $1-billion worth by 2016, employing about 100,000 Filipino workers.
Healthcare Information Management Outsourcing Association of the Philippines (HIMOAP) President Juanloz Botor attributes this growth to the country's "unparalleled workforce," consisting of nurses, physical therapists, and doctors who have the skills needed in delivering HIM services.
The large potential of the global IT healthcare outsourcing sector has tremendous implications for the country, which aims to capture a significant percentage of the global market and create more jobs for local professionals.


Photo credit: Walt Stoneburner, clevercupcakes on Flickr