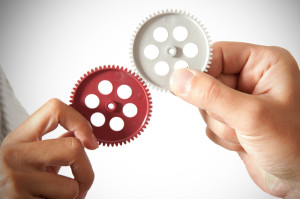 Digital marketing is a far cry from traditional marketing. It does away with traditional marketing roles and targets diverse audiences. Gone are the fancy gimmicks that would have potential customers flock to your marketing stunts by the hundreds. Instead, the competition has heated up to the point that you need to provide well-written and compelling content that audiences from different parts of the world would be able to relate to.
Such is the need for a digital marketing team. A highly experienced digital marketing team can provide SEO-driven, high-quality content while revamping and optimizing your website. Digital marketing teams can fortify your image while remaining professional and sophisticated. Furthermore, all these efforts are tied to effective and efficient social media techniques that will obtain likes, followers, and retweets.
How it works
Each campaign starts with a thorough analysis of what you need. Do you want to rebrand your image, re-launch your Website, or simply tap a new project? By understanding what you need, your marketing team would provide the solutions that can best respond to your business needs.
This involves contemporary roles in marketing which include Website designing and programming, content writing and editing, proofreading, launching and maintaining blogs, social media management, and SEO management, among others. You can also complement digital marketing teams with highly proficient sales teams to further boost your bottom line. Imagine, you can revolutionize your Website and image while an efficient sales team works on the backdrop by providing you more leads and businesses.
The common problem
However, hiring a thorough and experienced digital marketing team would be daunting as the majority of these high caliber individuals are already happily involved with renowned companies. Open Access BPO can help you in this aspect as we have knowledgeable digital marketing teams on board that are currently working on and/or delivering projects to different clients. Our teams have experience in their industries, ensuring that they will produce high quality service.
With Open Access, you will no longer have to look long and hard for a digital marketing team. We can help you realize your business goals. Additional information about digital marketing may be accessed here.