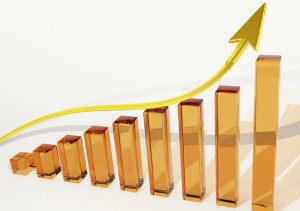 The country's economy reinforces its stability with its latest growth update, an encouragement to foreign corporate entities eyeing to invest or outsource to the Philippines. Gross domestic product (GDP) grew 7.5% in the second quarter, exceeding market expectations and matching that of the People's Republic of China.
Growth was previously estimated at only 7.3% and revised in the first quarter at 7.7%.
The domestic economic growth of the Philippines, for the first six months, also outperformed that of its neighboring ASEAN countries, which are as follows: Indonesia, 5.8%; Vietnam, 5.0%; Malaysia, 4.3%; Singapore, 3.8%; Thailand, 2.85%.
National Statistical Coordination Board Secretary General Jose Ramon Albert said in an interview that this growth is spurred mainly by consumer and public spending, as well as increased investments in fixed capital. Services, manufacturing, and construction sectors are also contributing factors.
In relation, Socio-Economic Planning Secretary and National Economic Development Authority (NEDA) Director General Arsenio Balisacan says in an announcement that this "confirms that the Philippine economy is now on a higher growth trajectory and the fastest growing economy among emerging economies in the ASEAN region."
While other economies that were growing at a fast rate are now decelerating due to global slowdown, the Philippine economy has shown an ability to withstand external shocks." Balisacan adds.
This recent development is expected to support the local stock market and boost investor confidence across different industries.
Aside from those mentioned above, the business process outsourcing (BPO) industry is also a chief economic driver in the country. It accounts for approximately 10% of the total GDP and directly employs 1.3 million Filipinos, with 3.2 million others employed through ancillary jobs. It is projected to hit $25 billion by 2016.
Photo credit: Renzelle Mae Abasolo on Flickr