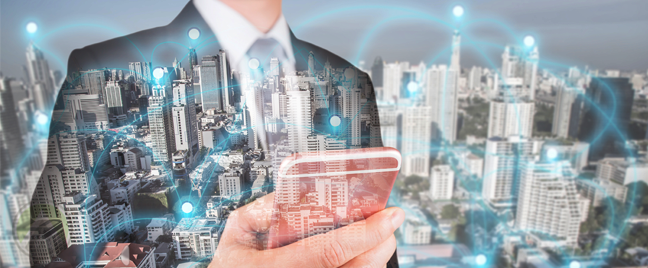 In the world of fast-paced communication and instant gratification, text messaging should've been passe by now. But SMS isn't dead yet, and it still holds potential for customer service and for small and medium businesses (SMBs).
In this month, 25 years ago, the first-ever text message was sent by then-developer Neil Papworth to Vodafone director Richard Jarvis. While it wasn't totally embraced during its infancy, it has slowly taken over voice communication and email as the most widely used communication channel. All of these came into fruition through hard work and two words: Merry Christmas.

However, the advent of the digital era—social media and live chat—created a need for a faster, instant interaction. In fact, in 2015, Facebook Messenger and WhatsApp have overtaken SMS as popular platforms to send a message by threefold. While some say that texting is dying, there are others who say otherwise. This channel is still relevant in this Internet-centric world.
How SMS thrives today
The key advantage that SMS has over its more advanced competitors is its ubiquity. Every phone has it—smartphone, feature phone, you name it. You don't need to connect to the Internet, you don't need to download an application; it's just there.
There are also companies that focus on the SMS ecosystem of yore. There's MessageBird and Twili, both of which basically allow for creating software for sending text and voice messages around the world. Then there's Textocracy, an SMS-based feedback gathering service. Another worth noting is MPesa, which acts as an SMS-based banking service popular in Africa.
How SMBs can take advantage of SMS
There are also a handful of companies and small businesses that use SMS as a form of customer service channel. The commonality of text messaging feature on phones makes it an invaluable tool, sans the need for Internet data. Think about it, with just one SMS, a customer can contact their local power company regarding an outage. SMBs can use text messaging to their advantage. Clients can also receive updates, promotions, and the like or send inquiries from and to SMBs.
Through SMS, SMBs can directly communicate with customers. Its convenience allows customers to contact businesses without the fear of being put on hold. A survey by HeyWire Business in 2014 revealed that 52% of their respondents preferred that they could text customer support. The study also showed that 31% believed it's important that texting be a support option, and 47% said it could improve customer satisfaction.
SMBs can also take advantage of texting's costs. Since SMS is a rather cheap channel to implement and maintain, interacting with customers is easier. As such, you can focus on improving the quality of your products and services. Through various software, your business can quickly respond to customer support interactions and ask for feedback.
SMS isn't dead yet nor will it die anytime soon. It may not have the biggest share of users right now, but its features and untapped potential can help your small or medium business grow further.