Tech Rebalances with Big Layoffs
Sandwiched by the recent news cycles of the crypto implosion and Muskian-Twitting chaos, the largest technology companies' layoffs have taken center stage.
Layoffs.fyi shows tech firms moving to cut payroll as they react to a global economy returning to pre-COVID conditions. Global uncertainty as interest rates rise to combat inflation and the aforementioned snap-back have put 118,000 tech employees back on the job market this year (so far).
The Wall Street Journal recently published an article that charts the tech firms falling headcount.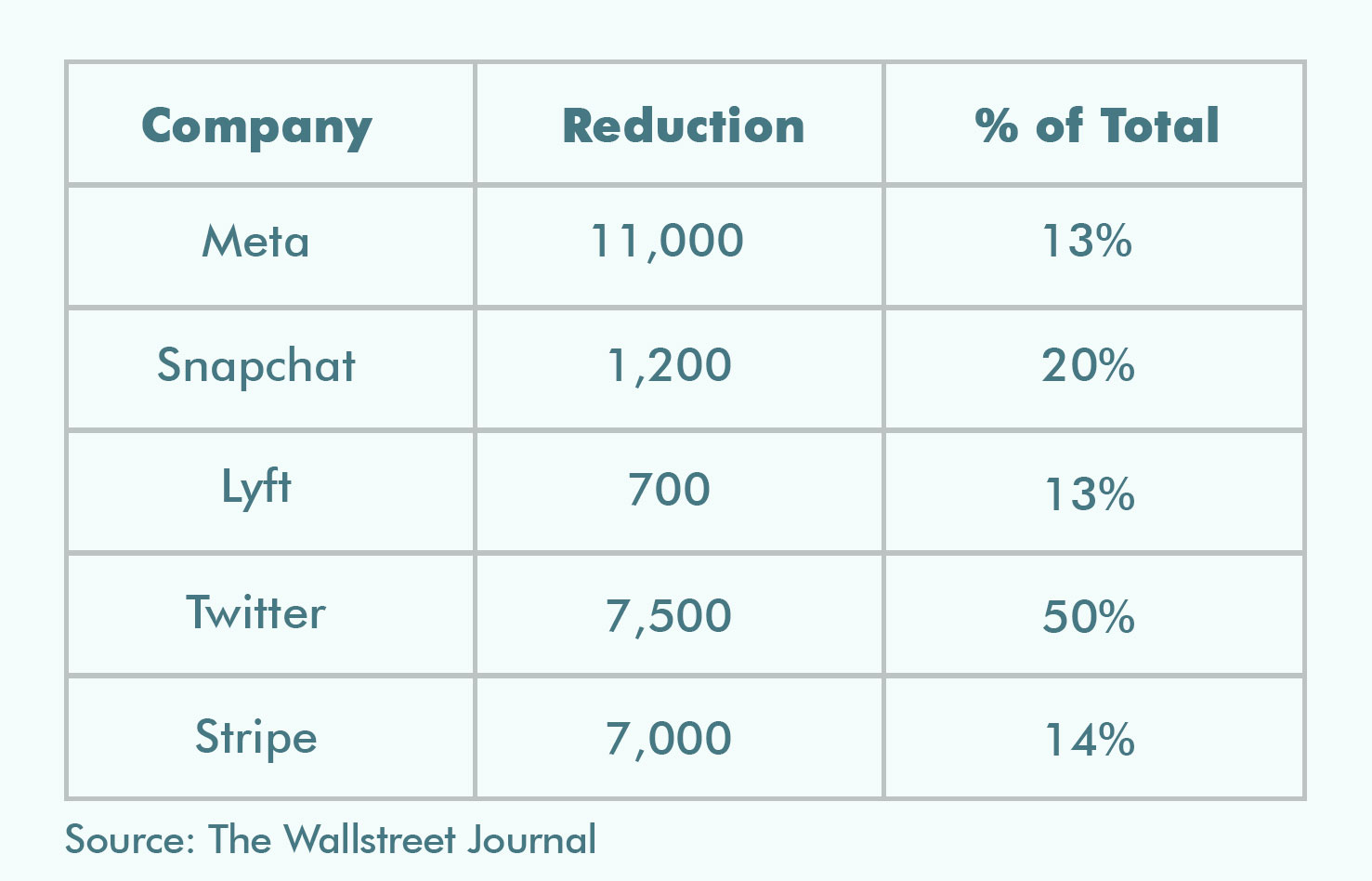 Elsewhere, Wired noted that "…hiring pauses at companies like Amazon, Apple, and Alphabet can also be seen as signs of sober restraint, not a major crisis, says Rucha Vankudre, senior economist with the labor market analytics firm Lightcast. "Everyone is looking ahead, seeing prices are up, and trying to cut costs,' says Vankudre."
The New Normal Snaps Back to Expensive Normal
The market is witnessing the return to a pre-Covid, work-a-day global economy where big tech gains of 2020 and 2021 are the anomaly and not a chimeric new normal.
The question for most of us is, what do these layoffs tell us about the future economy? The answer is that it's a more expensive version of the old economy.
The business delivery infrastructure that supports consumer services, logistics, social networks, travel, and financial technologies hasn't changed much in the last two years.
You may beg to differ, thinking that global business has shifted paradigms with the explosion of remote work and knowledge workers' general reluctance to return to the office. The reality is that remote work was around long before COVID, and offshoring is simply remote work writ large. Outsourcing to the Philippines and other offshore hubs has been businesses' secret weapon since American Express and General Electric started sending work to India in the late 1990s.
Jobs Aren't Going Away; They're Moving Away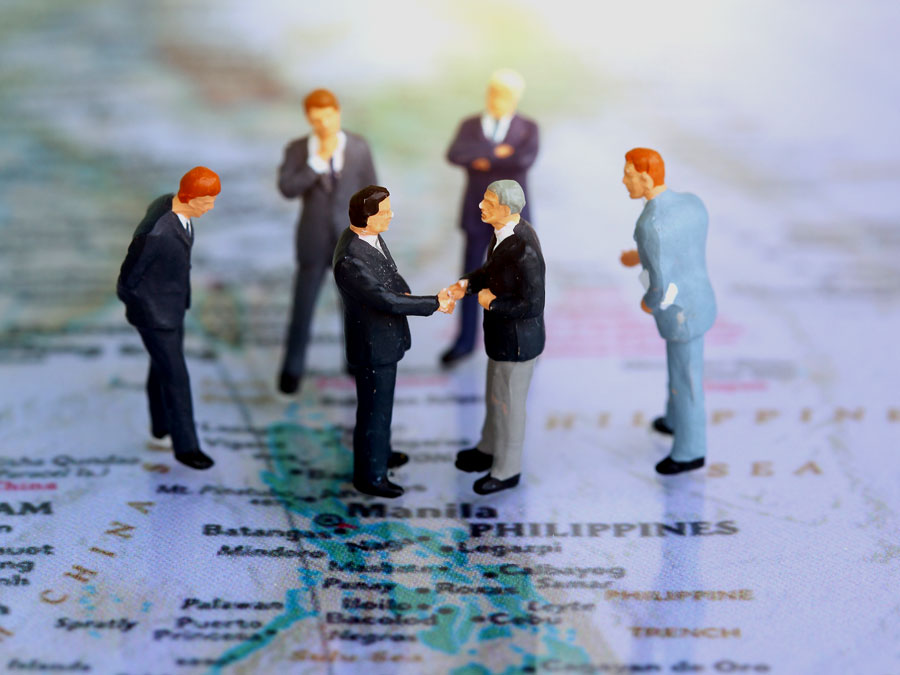 Earlier this year, in February, Booking.com cut 3,000 jobs—many in customer support—with plans to outsource essential customer experience functions. Booking Holdings CEO Glenn Fogel explained to the LN Times the company's rationale: "…to be able to nimbly scale up its use of customer service workers during busy periods…"
Likewise, Shopify began workforce reduction in July. Business Insider reports, "Shopify is stepping up its use of outsourced customer-service representatives…Shopify is ramping up its outsourcing after laying off about 1,000 employees—many of whom worked in support…"
With podcasts from the New York Times to Wired commenting on the tech reduction in force (often in sharp contrast to the chaotic Twitter layoffs), the consensus is that many tech companies have overhired in recent years. Heap on higher interest rates, depressed ad revenues, and general inflationary belt-tightening, and senior executives are left to make hard decisions about their overhead.
Offshore Outsourcing to the Rescue
Outsourcing is usually cast as a cost-cutting measure, and that's a fair assessment, but outsourcing also delivers greater flexibility to expand and contract. It also provides deep skills in both the logistics of deploying teams and in the outsourced work itself.
In essence, big tech executives are (re)embracing outsourcing to reduce bloated payrolls and maintain the service levels their customers demand.
Most tech firms have already ingrained outsourcing to the Philippines into their business strategies, preferring to have Filipinos answer their customer support calls, manage complex back-office functions, and moderate community content. With economic pressure building and stakeholder expectations blowing a heavy dose of pragmatism through boardrooms, this trend will surely accelerate.
The Door is Open Access BPO
Open Access BPO built its clientele with a focus on the companies that change the world through technological innovation and unparalleled service delivery. This gives us a unique perspective on deploying quality teams that reduce costs and deliver high performance that, in some cases, even surpass their in-house counterparts.
We're ready to work with organizations that view the global economic conditions as an opportunity to expand into new territories and grow audaciously.
Contact us to learn more today.