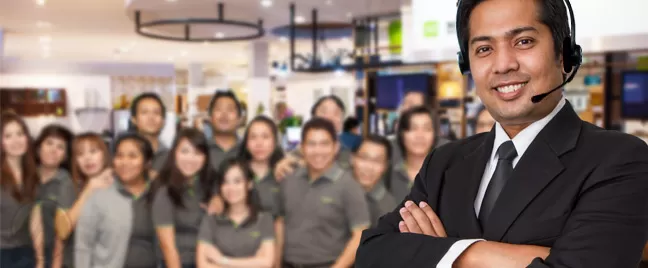 Self-help options prove to be beneficial to call center operations. They have similar and varying advantages to different types of voice service. Technical support call centers, for example, solve issues such as ticket overflow, communication difficulties, and uneven ticket allotment through self-service solutions. A multilingual call center can also gain these benefits, but more than these, self-help tools enable the contact center to break barriers that are unique to the multilingual voice service segment.
•   Time zone barriers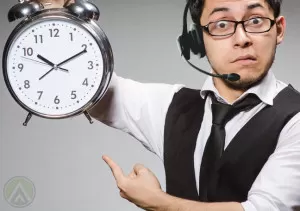 Even if a multilingual call center provides 24/7 support, the time zone differences between the operation site and the multinational clientele might still cause issues. Phone connections may not be sturdy at certain times in the customer's location.
In other instances, the call center may reach their maximum call volume during a specific hour, resulting in long call queues and waiting periods. With non-voice support tools in place, brands can transact with customers any time of the day without having to face technical difficulties and delays.
•   Language barriers
An agent that is well-versed in the language the customers speak may still face contextual difficulties. This is especially if the agent speaks the customer's tongue merely as a second language. On the other hand, some customers prefer reading complex instructions than getting these dictated over the phone. With readily available sources such as FAQ pages and social media channels, customers could understand the solutions at their own pace.
•   Personal barriers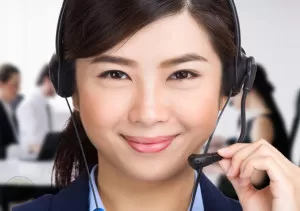 Some people would rather fix issues or get answers by themselves than seek help from strangers. Others have doubts entrusting sensitive information over the phone, so they choose to seek assistance in other ways. With self-service solutions in place, customers will have no qualms contacting the brand.
Language, location, and personal misgivings should not hinder a multilingual call center from delivering topnotch customer service. Thus, contact centers must offer alternative ways for customers to get answers and process transactions in their own time and manner.