Multiculturalism is an indelible part of Open Access BPO's daily operations.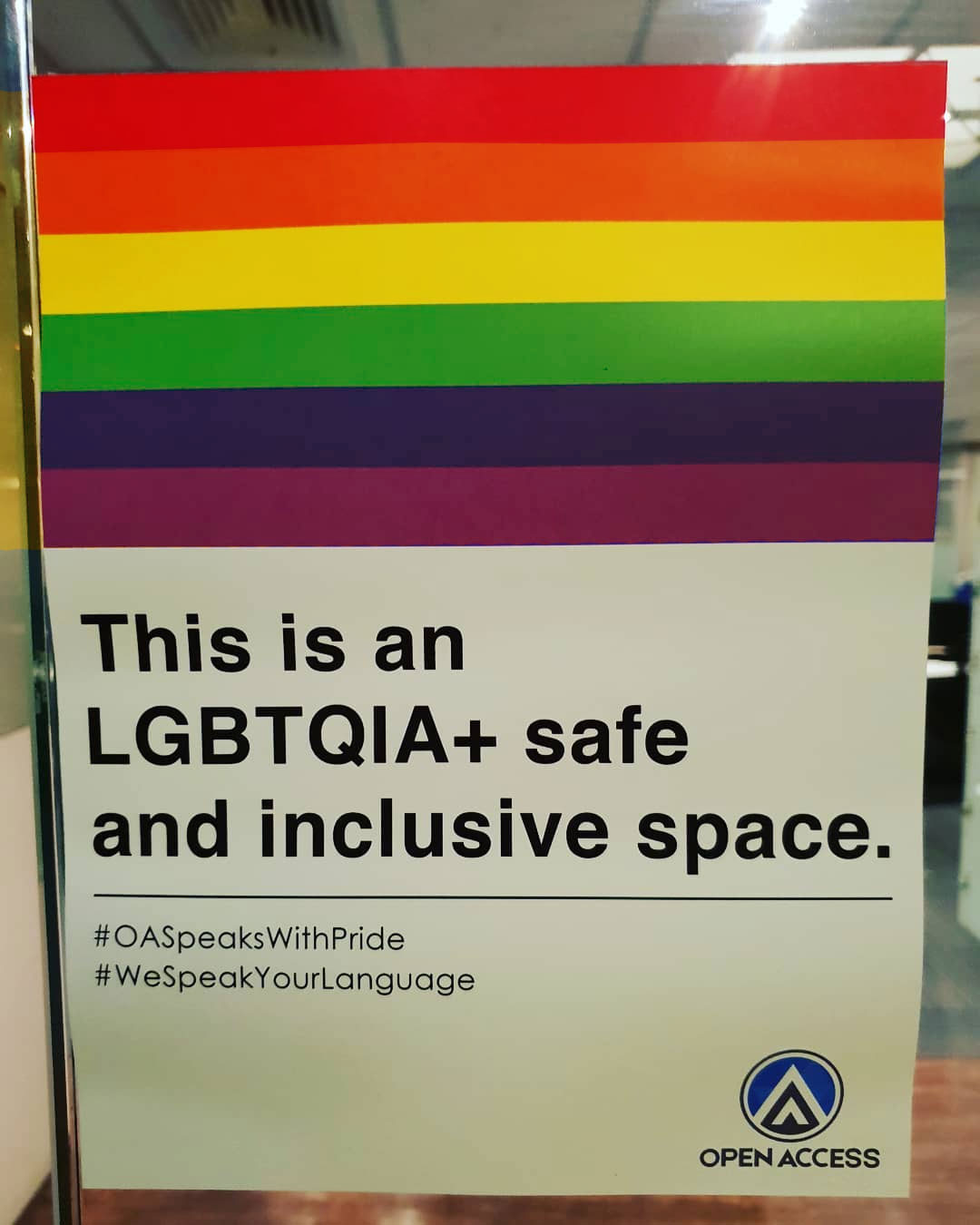 Our global offices in the Philippines, China, Taiwan, and the US house multilingual talents from different backgrounds.
We embrace diversity and commit to empowering our employees, regardless of religion, culture, age, abilities and disabilities, and gender identity.
Whether it's on Pride month or not, we celebrate our own LGBTQ+ community, bringing their stories to the forefront and celebrating their authentic selves.
Queer Voices at Open Access BPO
In the past, we launched the #OASpeaksWithPride initiative across our social media channels.
It became a platform where our LBGTQIA+ team members expressed their thoughts and reach out to others in their most authentic selves. Through it, they've shared messages of love and acceptance, stood up for equal rights, and voiced their resistance against discrimination.
We declared our offices as safe, inclusive workspaces.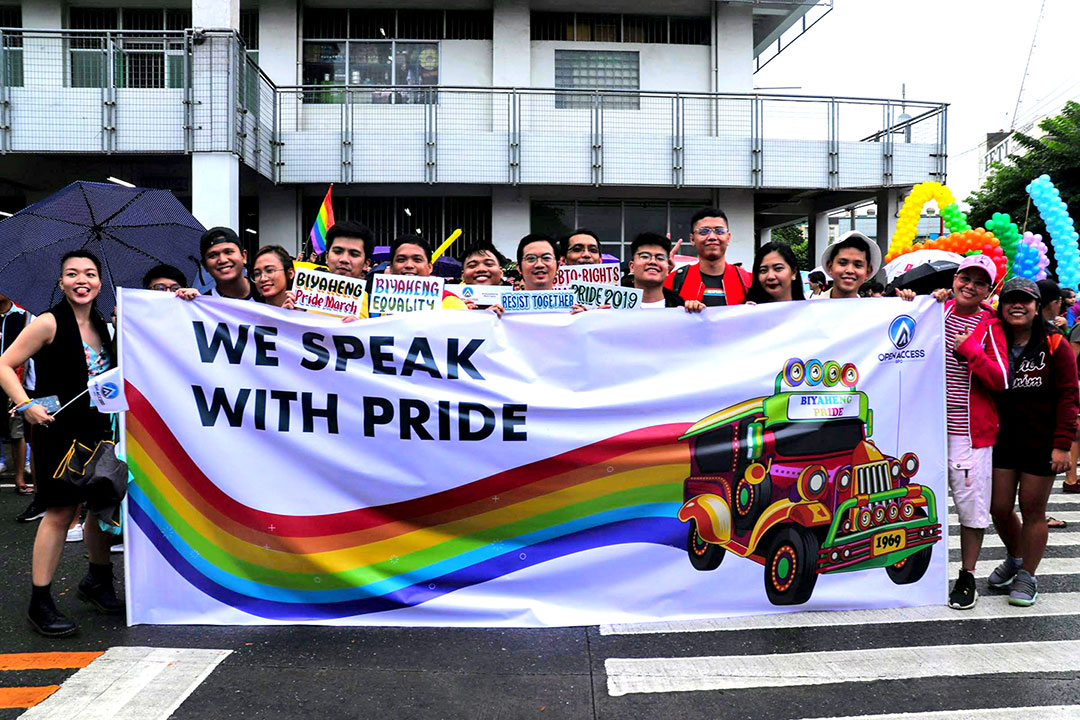 As part of celebrating Pride month at Open Access BPO, we took our LGBTQ+ support a step further in 2019, bringing our first employee delegation to the Pride march held at the Marikina Sports Complex.
This year, our Pride Month efforts focused on education and awareness.
Open Access BPO LGBTQ+ Employees React to Pride Facts

In this video, we dive into the history of Pride and how its roots as a protest in the 1960s continue to resonate in today's socio-political climate. It may be one of today's most colorful celebrations, but at its core, Pride is pushback against discrimination and human rights violations. We talk about these points with three of our featured LGBTQIA+ employees.

What is SOGIE? webinar

What is SOGIE the webinar was facilitated by SOGIE (Sexual Orientation, Gender Identity and Expressions) expert Dennis Roda from the Philippine Financial & Inter-Industry Pride, a non-profit organization that aims to foster safe and inclusive workplaces for LGBTQ+ members of the workforce.

The webinar hopes to help our Open Access BPO family understand our LGBTQ+ community better. The discussion that followed included ways to ensure the workplace is a safe, inclusive space for everyone.

Pride Open Discussion

>

The entire month of June, an open discussion took place on the internal employee portal, on the interaction channel we call the Open Access BPO Wall. We asked our employees about the stereotypes they've heard about members of the LGBTQ+ community.

This provided a platform where misconceptions were dispelled, stories and experiences were shared, concerns were raised, and support, openness, and hope for the future were expressed.
Continuous Development
For Open Access BPO, acknowledging and supporting our LGBTQ+ community goes beyond the advantages a diverse workplace offers to businesses. We embrace it because it's an indelible component of our business—from our thoroughly diverse team members to our partners and customers. We embrace it because LGBTQ+ rights are human rights, and we take the responsibility to do our part to uphold it for our employees and our society.
We've set up several steps to further our diversity and inclusion programs because we intend to uphold this human responsibility beyond the designated Pride month.