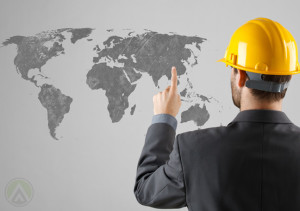 Japanese multinational corporation Toshiba is the latest of its kind to increase its manufacturing outsourcing.
According to Bloomberg, the Tokyo-based electronics manufacturer plans to lay off 3000 of its global television staff and increase output from overseas manufacturers from the current level of 40% to 70% before the end of this financial year.

Company spokesman Toru Ohara said that Toshiba is targeting to reduce costs by 20 billion yen ($204 million).
This decision was propelled by losses in its ailing television division. Accordingly, the company is affected by weak demand and falling prices due to competition with South Korean manufacturers Samsung and LG Electronics. It has lost 100 billion yen in television sales in the past two years.
Toshiba also plans to restructure its visual and home appliance operations and close down two of its three internal factories located in Indonesia, China, and Poland.
The company expects that these measures can help make its television unit profitable again in the second half of the 2014 fiscal year.
Manufacturing outsourcing has long been a common strategy for companies to reduce overhead and labor costs. It also offers versatility since the contract manufacturer can respond to changing production requirements, and focus on other business critical activities such as sales and marketing.
Open Access BPO is a leading outsourcing company operating in Makati, Philippines. We provide non-voice, voice, and back office services to various businesses around the world.