Lead generation is a process companies undertake to reach out to prospective customers to generate interest in their products and services. From the name itself, this marketing tool generates leads for sales, e-newsletter list acquisition, and list building. Leads can be generated in a variety of ways including advertising, list purchasing, calls, referrals, and the Internet.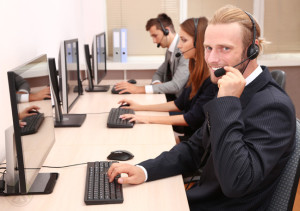 Leads from calls
Telemarketing is perhaps one of the surest ways to introduce your brand to the people who are more likely interested in doing business with you. Here, you identify the most prospective demographic and location. Once you determine where your target should be aimed, you can be sure you're not wasting effort and costs marketing your products to the wrong crowd.
Compared to other marketing strategies such as social media marketing, and offline advertising, lead generation via calls gives you a more immediate idea if your generating effort is paying off. Qualified leads are more easily determined if the targeted clients themselves express a positive response to your offerings.
Should you outsource lead generating activities?
If you have an in-house sales team that doubles as your lead generation telemarketers, you might be endangering your chance of putting your brand up the sales ladder. This is actually a mistake you should avoid in order to ensure the effectiveness of your marketing plans. While it may seem cost-friendly, it actually weakens your sales force by straying them from their core responsibilities, which is selling your goods to the generated leads.
Instead, leave the lead generating work to the experts. Choose a reliable outsourcing company with people who have a natural knack for identifying ideal prospects. See if they are able to ask the right questions and sort out the solid buyers from lost causes.
Lead generation saves you from aimless marketing, so plan your strategies carefully and choose the best partners to convert your leads to revenues.