These days, both personal and corporate secrets can easily be exposed with just a few tweaks on a poorly protected database.
Businesses need to be honest with their dealings so that none of their actions can be used against them. Letting the public access non-sensitive procedures makes a company transparent, but can this guarantee authenticity?
A business can't be transparent without it being authentic. While transparency lies entirely on the company hand, authenticity is something that can only be achieved with the public's cooperation and support with the brand. No matter how "clean" your business is, it can be hard to maintain a flawless image if cybercriminals use your products as instruments for deception. This business quandary is what fraud detection and prevention processes aim to solve.
The Importance of Online Fraud Support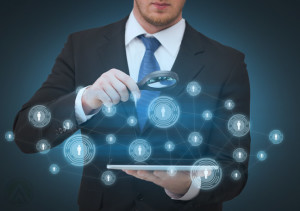 Any business can benefit from fraud protection programs, but those that operate online and welcome user-generated content need these even more.
Websites with a large user base are in greater danger of receiving malicious content and fraudulent claims, which can reflect poorly on the brand if left unmonitored.
Just imagine, one fake user review that went viral can tarnish your brand's image, considering how fast negative publicity can circulate online nowadays.
          

Helps Prevent Further Fraud


Online fraud support also helps prevent further fraud by providing advice on how to avoid falling victim to online scams in the future. It educates individuals on the warning signs of fraud and teaches them how to protect themselves online.

          

Increases Awareness


By raising awareness about the prevalence of online fraud, online fraud support can help prevent individuals from falling victim to scams in the first place. This can be done through education and outreach efforts that inform people about the risks and dangers of online fraud.

          

Helps Law Enforcement


Online fraud support can also help law enforcement agencies investigate and prosecute individuals who engage in online fraud. By providing information and evidence, victims can assist law enforcement in identifying and arresting those responsible for the fraudulent activities.

          

Protects Personal Information


Online fraud support can also provide information on how to protect personal information online. This can include advice on how to create strong passwords, how to avoid phishing scams, and how to keep personal information secure when making online transactions.

          

Builds Trust


Online fraud support helps build trust between individuals and online platforms. By providing a safe and secure environment, online platforms can reassure their users that they are committed to protecting their personal information and preventing fraud.
Fraud Detection Services for Online Communities
Fraud detection processes, in a way, are used to moderate web content. But they perform a more specific step of content moderation, which is to confirm the authenticity of submitted posts. The two common ways of maintaining a fraud-free web community are:
Content verification

Review sites are the ones that usually benefit from content verification services.

With this in place, you can make sure that claims about other products and services posted on your realm are true. This keeps brand rankings accurate and recommendations trustworthy, aside from preventing unverified slanderous user-generated testimonials from drawing legal action.

Social media protection

Content verification won't be complete without social media protection. Other than its main purpose of validating user accounts that made reviews, social media protection also filters posts published on social networking sites. This harnesses the full potential of fraud protection services, as the majority of reviewers are also on social media.
What Open Access BPO Can Offer Your Brand Against Online Fraud
Aside from content verification and social media protection, Open Access BPO has a suite of back office support services to help protect your business' data from would-be hackers:
Data management: Open Access BPO's team of dedicated agents can organize, manage, and process volumes of data in real-time. Database maintenance and data enrichment and cleansing will give your business the reassurance you need.
Data entry: Open Access BPO provides efficient solutions related to data verification and categorization to make sure your customers receive the responses they need all the time.
Authenticity is indeed vital in business. Without this, no image-building and income-generating scheme can come to full fruition. Protecting your website from fraud helps you guard your brand from slanderers and assures truthfulness to your visitors.
Contact Open Access BPO for secure outsourced customer support, content moderation, back office, and knowledge process support services.