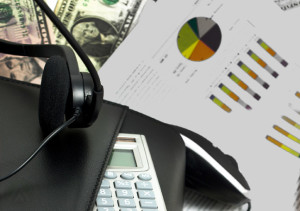 As the Philippines is one of the leading outsourcing destinations in the world, many are surprised to learn that outsourcing to the Philippines is not as cheap as initially expected.
While home-based offshore virtual assistants accept payments as little as $2.50 per hour, those employed by call center companies often have higher compensation. In fact, the average Filipino customer service representative at a respectable firm will have an hourly rate that is just a few dollars lower than what you might pay in the US.
Reasons for outsourcing costs
Outsourcing abides with the same rule that governs the business world: You get what you pay for. True, cheap outsourcing partners in the country do exist. The drawback, however, is that these tend to be located in undeveloped provinces where talent supply and infrastructure remains a challenge.
Additionally, provincial centers survive on low-end computer and communication equipment. Moreover, whereas a college degree is the norm in urban call centers such as those in Metro Manila, candidates in the provinces may get through recruitment processes without these types of qualifications. The provincial center may also lack internal QA or IT teams essential for ensuring quality and efficiency in the workplace.
Aside from these, the work-at-home model is typical in provincial call centers. This means that agents can work under five to six different agencies all from the comfort of their own couch.
On the other hand, there is another option for foreign companies outsourcing to the Philippines: the offshore providers in business district locations that offer higher-quality services, although at prices higher than their provincial counterparts. These providers typically utilize the latest technologies and have stringent screening processes to select the cream of the crop among hundreds of jobseekers. This means that a company can acquire an outsourced team of professionals that not only have qualifications, but also expertise in their respective fields, whether in customer service, technical support, or IT-related services.
Even though these providers cost more compared to others in the country, they are still generally a better option because they offer a guarantee of better service. Their offerings still fall within a reasonable price range, since outsourcing comes with low operational expenses and added values such as full logistical support, redundancy, and state-of-the-art facilities, among many others.