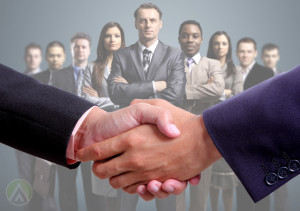 It's no longer uncommon for local and international companies to outsource to offshore call centers. What are the motivating factors for outsourcing? We have listed some of the main ones below:
Cost reduction
Cost cutting is still a primary driver for companies across different industries to outsource to business process outsourcing (BPO) firms. Startups, small businesses, and large enterprises outsource to maximize their limited resources. Similarly, large companies engage in this practice as a long-term strategy to decrease employee and office expenses. As the saying goes, a penny saved is a penny earned.
Recent trends, however, show a paradigm shift on outsourcing. According to a survey posted in Computer Weekly, companies today look beyond cost savings and seek out other advantages of outsourcing, including access to specialized skills and growth potential.
Intellectual workforce
A company needs a sufficient talent supply to propel its business forward. However, businesses catering to emerging markets may experience shortages in this aspect.
Companies outsource to offshore call centers and BPO firms in general to resolve this problem. Texas Instruments, for instance, encountered this problem and decided to set up a research and development center in India, where a talented workforce helped it secure over 200 patents. Other technology companies, such as GE, Intel, Cisco, Microsoft, and Motorola, followed suit.
Focus on core competencies
Non-core activities are typically outsourced to offshore providers that can do them better and at a cheaper labor cost. This also enables businesses to focus on what they do best.
From a family-operated business, Procter & Gamble has now expanded to become a multinational brand. Its core competencies lie in producing and marketing goods. Hence, it outsourced its HR, facilities management, and IT to different BPO companies. Over the years, the company has successfully introduced breakthrough consumer packaged goods.
These are just an overview of some of the reasons businesses and organizations decide to outsource to call center companies overseas. According to Forbes, outsourcing also helps a company reduce risks, since operations are located overseas and may not be affected by potential local crises. They can also grab market opportunities by accelerating processes and boosting innovation.
Clearly, while saving money is always the first advantage to come to mind, companies have other goals that drive them to collaborate with third party service providers for various business operations.