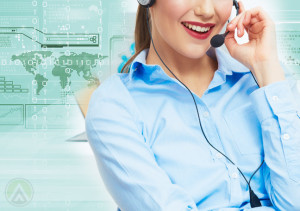 Telemarketing in the Philippines is a thriving business handled by experts of the field. Proof to this is the fact that top international telemarketing companies have set headquarters in the country. For this reason alone, you have a high assurance that your marketing campaigns will be implemented by professionals with long and relevant telemarketing experience.
Moreover, Filipino telemarketers follow the standards set by the Federal Communications Commission (FCC) to ensure that your campaigns are effective without defying the security and privacy of your customers. Given the new FCC rules, however, telemarketers are now required to get consent from call recipients before making auto-dialed calls. Failure to do this means monetary penalties will be placed on you. Prevent this from happening by making sure that your telemarketing campaigns comply with the set rules.
Review or renew?
Review your existing telemarketing campaign to know whether you should continue implementing it or renew several aspects to match the FCC update.
Are your objectives clear and specific? A good telemarketing tactic should have goals which can help you identify your prospects and develop the right approach for each of them. Do you know your target market, what you want to find out about them and what do you want them to know about you? What is your targeted number of calls or sales? If you have all these defined, then your plan has a sturdy backbone.
After defining your objectives, you may draft a script. But ask this first: do you need to use a script? Some suggest opting out pre-made lines if your targets are businesses because scripts take away the fluidity of a conversation. Besides, businessmen find it more impressive if telemarketers get straight to the point and not waste time by reading out a list of messages. As English is widely-used by Filipinos, naturalness via phone may not be a problem if you do telemarketing in the Philippines.
If your call list consists of consumers instead of businesses, you need to be extra careful with your calling routine. The FCC requires telemarketers to display caller information to recipients who use a caller ID. Consumers can also file a complaint against you if your representatives fail to identify themselves or if they call within restricted hours.
If your current campaign violates the rules or lacks the components mentioned above, you might consider renewing your strategy.
Finding the right partner for your campaign
Along with definite goals, right call list, and regulation knowledge, successful telemarketing also needs a reliable system and talented people. Find out if your telemarketing service provider uses approved software as the FCC consider some programs as auto-dialers. Ensure that they do not only train representatives to use the right approach, but also familiarize telemarketers about ethical practices and risks of violations such as auto-dialing. Since most companies that offer telemarketing in the Philippines operate according to international standards, your marketing campaign will likely prove highly effective if done in the country