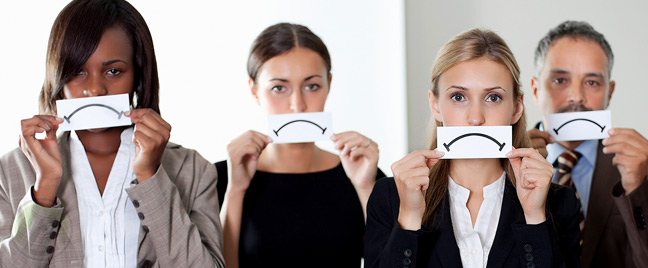 Some angry people call contact centers to vent, while others threaten to get what they want. How should CSRs face these customers? Open Access BPO advises how each type of angry customer should be treated.

Every call center in the Philippines has its fair share of experience dealing with angry customers. Transacting with them is even a way of gauging an agent's customer service skill because successfully appeasing an irate caller is a sign of patience and problem-solving qualities on the agent's part.
While every customer and problem that comes along with each call is unique, angry callers can be categorized into four personality types. By knowing which group a caller falls under, your agents can weave the right set of words to pacify the angry customer.
1. The Unloader
---
Unloaders are mostly the ones without a real product problem but still contact the company to complain about a usually minor, personal issue with the product. Having no one to vent to, they turn to customer service representatives and blow small problems out of proportion.
When facing Unloaders, it's advisable for agents to fix the "problem" right away to make way for more serious tickets on queue. Customer support representatives should start by assuring the customer that the issue is not a hopeless case and then follow it with the solution immediately.
2. The Legitimate Complainant
---
Legitimate Complainants can be considered the most important type of customer on this list. They are real victims of an error on the company's part, either because of a faulty, outdated policy or a wrong action made by someone representing the brand.
If left unappeased, these people could take their frustration to a public platform and cause serious ramifications to your company. Hence, agents must instantly apologize with genuine empathy and escalate the case to a team leader once they encounter a complainant.
3. The Profane
---
It's easy to tell if the angry customer at the end of the line is the profane type. Obviously, they're the ones shouting expletives. Most call centers don t allow agents to suffer verbal abuse, so it's a standard procedure to hang up on a vulgar customer. However, agents can give customers a chance to calm down and explain their side rationally by saying things along the lines of:
•     "I'm sorry that you're upset, Sir/Madam. Would you prefer to call us back when you're feeling better?"
•     "You seem upset, Sir/Madam. Would it help if we continue this conversation over email instead?"
•     "I understand that you're upset, Sir/Madam, but I will be forced to end this call if you continue using foul language."
4. The Threat Thrower
---
Threat Throwers are like The Profane customers in the sense that they use abusive language when relaying complaints. The difference is that the Threat Throwers insult customer service representatives because they pacify themselves through emotional intimidation.
Agents must know that threats thrown by an angry customer are usually empty, so they must stand ground and keep the words from getting into them. Offering small compensations may not work but rather encourage the customers to intimidate the agent even more, as they see that their threats can give them what they want. Thus, phone representatives must be trained to not react to intimidation and handle Threat Throwers the way they handle Profane callers.
No matter how unpleasant customers might be, each one of them is an essential source of revenue for your business. However, your agents are important assets too, so they should not be subjected to any form of abuse over any communication channel. Train them to treat every customer with empathy and care but keep a level-headed approach in every case.