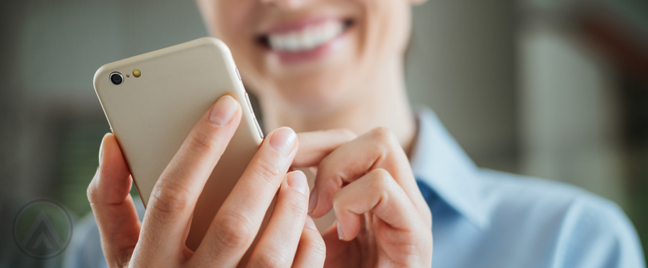 Brands and call centers should thank Google for this!
The Mobile World Congress has consistently been a great starting point for new, powerful mobile technologies. During the recently concluded exhibition, held February 22-25 in Barcelona, Google called for the wide adoption of rich communication services (RCS) across Android devices.
It seems that Google wants this done as quickly as possible. The tech company has teamed up with global mobile operators, including Sprint, Telstra, Vodafone, Deutsche Telekom, and other large-scale providers, to accelerate the launch of the RCS. Once rolled out, this will likely render the traditional short message (SMS) and multimedia messaging service (MMS) platforms obsolete.
Unlike SMS and MMS, RCS easily allows its users to send and view rich media across different phone brands. Essentially, it would function similarly to data-based messaging apps like Facebook Messenger, WhatsApp, and Viber. The difference, however, is that the Android RCS app by Google will be based on universal user profiles (we're guessing Google accounts); thus, one user can access the RCS using multiple devices so changing phones won't be a hassle anymore.
While all smartphone users are rejoicing for this good news, call centers have reasons to celebrate as well. The RCS can enhance the customer experience and make up for the limitations of the SMS in the following ways.
Reach four billion mobile users in one messaging app.

The advantage of the RCS over existing messaging apps is that it gathers all Android users in one place. It may be hard to believe, but there are people who aren't on Facebook (or at least prefer not to install the Messenger app) or on WhatsApp. Every user, however, will have the RCS client as the default messaging app. This means a call center can reach all four billion Android users using only a single platform.

Say goodbye to boring text messages.

Of course, this is the most obvious advantage. The RCS allows senders to attach up to 10MB of interactive content in their messages. Thus, you can send short videos, GIFs, and photos if you wish to. Documents such as product manuals and specs will also be accessible through the RCS.

Spice up customer relationships.

Because it's a more personal way of communication, call centers have a better chance of starting and maintaining relationships with customers through the RCS. The danger, however, is that some customers may deem your customer service efforts too invasive, so you must make sure to ask for their permission first. It's also best to keep your messages crisp and clear and allow users to choose the platform they wish to use.

Keep user transactions in one place.

Multichannel customer service is a double-edged sword. While it provides flexibility, the greatest struggle is organizing and storing customer data in one conversation thread.

The RCS may be able to solve this. It's an all-in platform that allows customers and brands to access interactive media and chat with one another back and forth. And as everyone's pretty much glued to their smartphone, customers may find less need to transfer from one channel to another once the RCS is made available.

Improve the customer experience without extra costs.

If your call center services are restricted by a budget, you don't need to worry. The RCS will most likely be inexpensive. However, you need to use the right strategies for rich messaging to maximize the benefits of the RCS as a customer service channel.