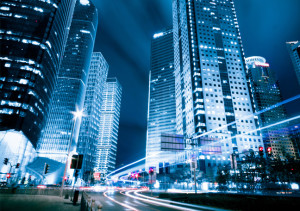 Following the provincial expansions of firms operating a call center in the Philippines, two Southern cities are opening commercial areas to house business process outsourcing (BPO) operations outside Metro Manila.
One of which is The Mactan Newtown in Lapu Lapu City, Cebu. Developed by Megaworld Corporation, the township project now has two towers that would provide office space to 45,000 call center and back office positions within five to seven years.
"We now have three [foreign investors] in the township and all of them are first time locators in Cebu. This is a clear indication that several BPO companies are eyeing on Mactan as their next hub," said Jericho P. Go, Megaworld's first vice president.
Go estimates The Mactan Newtown to reach its target office space area of 150,000 square meters and construct five to 10 more buildings by 2021.
"Due to an overwhelming demand of office spaces and significant growth of the BPO industry in Cebu, we are doing a massive infrastructure push in The Mactan Newtown. We have received inquiries left and right from top BPO companies that are interested to set up operations in our township," said Go.
Meanwhile, Bacolod City in Negros Occidental will also open office towers for foreign BPO firms and call center companies in the Philippines.
The city's mixed technologies hub, Negros First CyberCentre, is a project of the Negros Occidental government.
Under the Bacolod-Negros Occidental Federation for Information and Communications Technology (BNEFIT) program, the Negros First CyberCentre will produce more BPO jobs in the province after helping about 20,000 locals land IT-BPO positions since the program's launch.
Bacolod City Councilor Jocelle Batapa-Sigue believes that the project will sustain dramatic growth over the next two years for Bacolod's outsourcing industry.
Open Access BPO uses the best technologies and the reliable communication channels to ensure unhampered and call center operations.