An environmental study recently revealed a location shift trend among call centers in the Philippines, and Davao City appears to take center stage in the movement.
We've pointed out several times in the past how the southern metropolis is attracting foreign and local businesses alike through its convenient geographic location. The geohazard maps produced by Ateneo de Manila University indicate the same factor behind the move, as stated in the university's Mapping Philippine Vulnerability to Environmental Disasters project.
New York-based real estate services firm Cushman & Wakefield seconded this in its February 2014 research, saying that Davao is the most viable Philippine city for business process outsourcing (BPO) work, considering the low environmental risk companies might face while operating there.
Advantage over other cities
The research said that among the Next Wave Cities (NWC) in the country groomed as future BPO hubs, Davao has the relatively lowest geophysical and climate risk. The city aced NWC scoring conducted by the Information Technology and Business Process Association of the Philippines (IBPAP), particularly under the infrastructure availability, business environment, and risk management criteria.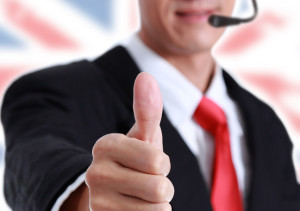 For passing industry and government benchmarks, Davao solidified itself as the top alternative to Cebu City and Metro Manila for BPO investments and operations.
Seeing how much attention the city is gaining, Davao's Investments and Promotions Center expects more BPO companies to open Davao branches or even shift headquarters there. The center's officer-in-charge Ivan C. Cortez said that in addition to the city's business feasibility, its low saturation rate further makes the southern metro ideal for BPO ventures.
He remarked, "Since it is not yet saturated, the turn-over rate will not be very high compared to Manila and Cebu and given the low environmental risk, as compared to other cities, it is expected for Davao to top the list."
Davao is also among the seven Philippine cities that either debuted or advanced positions in the 2014 Tholons International Top 100 Outsourcing Destinations Report.
Remote site for call centers in the Philippines
The Cushman & Wakefield study implied that although outsourcing investors are shifting to the Philippines, the country's vulnerability to environmental hazards undermines its full economic development. And from the perspectives of a foreign investor or developer, the risks take away real estate and outsourcing conduciveness.
As natural disasters are seasonally imminent in the Philippines, it is crucial for companies to scout for a business location that guarantees interminable flow or have alternative sites where business can continue lest the main office is affected by a disaster. The study backed this, saying "Understanding these risks and how it impacts different locations is critical to determining the appropriate strategies for operations, site selection, development mix, or portfolio and asset management."
Given the country's susceptibility to weather-related disasters, it is advisable for Philippine contact centers to prioritize alternative office location when developing their business continuity plans.