Call centers in the Philippines showed support for the Philippine senate's push for "Magna Carta for Call Center Workers," which allows voice service workers to organize unions and work under healthy conditions amid long office hours.
The senate bill is backed by European surveys and studies proving the significance of having unions in the call center industry.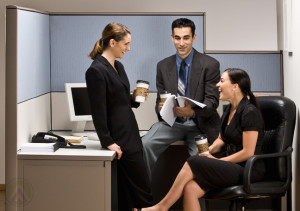 A study is cited in the proposed Magna Carta saying that 42.6% of the Filipino business process outsourcing (BPO) employees work in the night shift, causing some of them to develop health problems such as insomnia, fatigue, eye strain, muscle and bone pains, and voice damage.
Understanding the importance of keeping the labor force in top shape, Philippine outsourcing firms welcome the bill as a chance to look into their current benefit programs and improve possible weaknesses.
The Federation of Free Workers expressed the same respect for the freedom of association through their chairman, Sonny Matula.
"This will strengthen the workers right to self-organization and expand trade union organizing in the sunrise industry," Matula said in a statement.
Matula added that many call center employees hesitate to form unions for its possible consequences such as job loss. He cited an example where agents refused to heed his suggestion of forming a union and filing complaints against a South Korean firm that do not provide standard benefits such as pay for overtime, holidays, and the 13th month.
Meanwhile, bill author Senator Miriam Defensor Santiago refiled the Magna Carta bill in July 2013, which hopes for the Department of Labor and Employment to put up national and regional helpdesks to address the concerns of workers under the outsourcing industry.
The senator stated that the right to organize labor unions is written in the Philippine Constitution and supported by International Labor Organization treaties. Santiago added that for a country that boasts of a booming outsourcing sector, compliance with basic international labor requirements and rights should be standard.
Open Access BPO pushes for safe and comfortable working conditions in its call centers to ensure that employees are able to perform their best and deliver topnotch customer service.