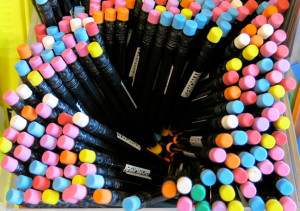 Recent events involving TripAdvisor and Edmunds.com are proof that there is a clear need for social fraud support and other cautionary measures to filter out fake accounts and reviews.
Once created only by authentic customers, online reviews are being used by certain corporate entities to post fraudulent content with the goal of luring potential customers or damage a rival company's reputation.
Prevalence of fake accounts and user reviews
The Internet hosts a network of communities. These serve as avenues for people to share their personal experiences or interact with company representatives to voice out their concern.
One such example is TripAdvisor, a reputable travel guide and research website. In a recent Telegraph news, it is reported that a businessman made up a restaurant, Oscar's, that offers "Michelin-starred food" and accompanied this with fabricated online reviews. This sent readers and foodies on a wild goose chase, looking for a restaurant that does not exist.
In a related scenario, Time magazine reports that Edmunds.com, an automotive research company, sued an online reputation company for creating more than 2,000 registrations and posting bogus reviews on dealerships. The reviews spammed the site's ratings service and violated its membership agreement.
The need for protection on user-generated content
These cases highlight the need for management over user-generated content, which can easily be manipulated to boost business growth or impair a competitor s reputation. Corporate websites, the social media, and review websites will significantly benefit from employing protection services such as social fraud support to maintain the authenticity of posted content.
Accurate content ensures that the audience will read only real-life experiences of other people, only honest feedback is given to its product or services, and the company's integrity is preserved.
Photo credit: katerha, torbakhopper on Flickr